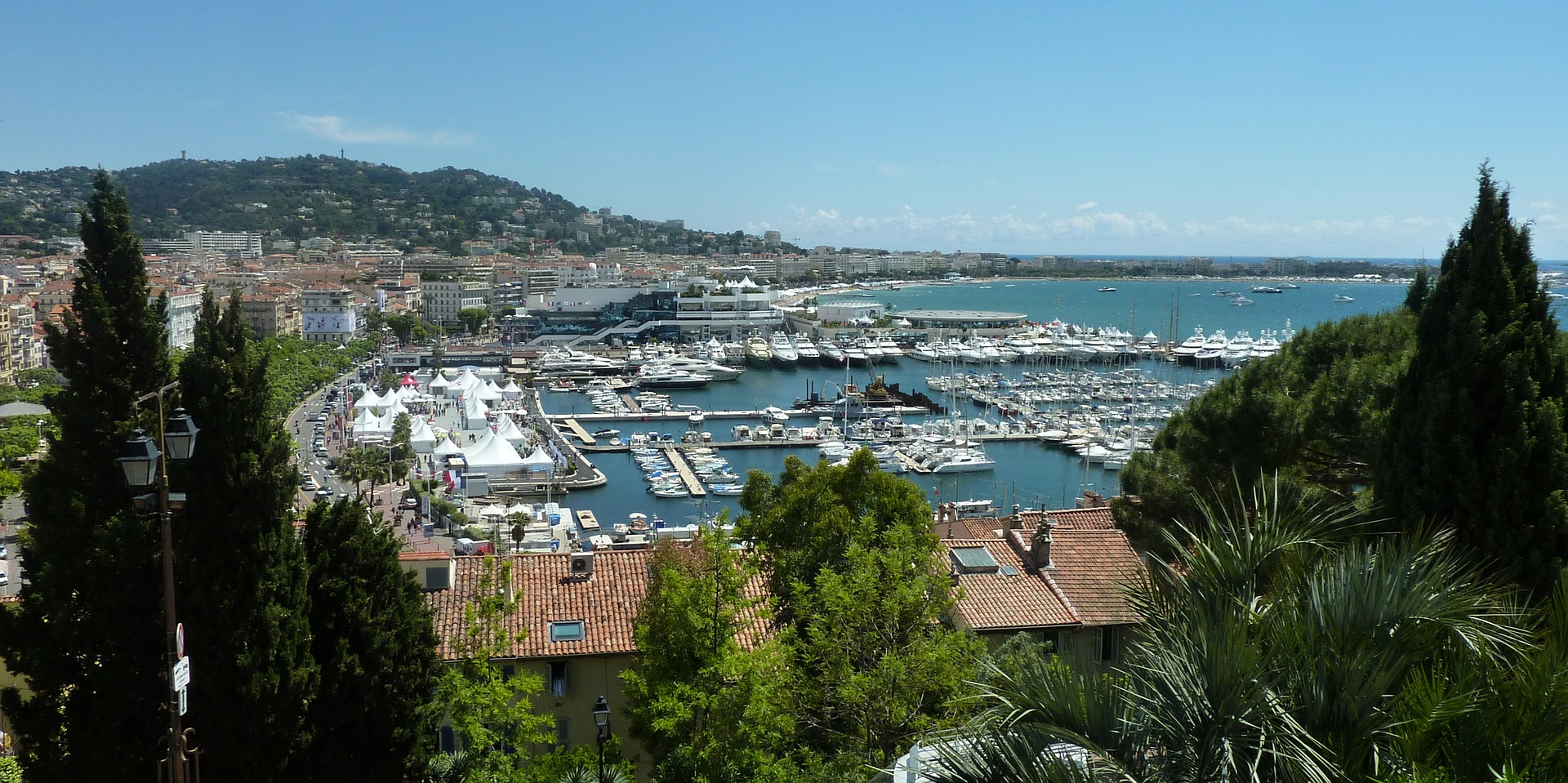 Wednesday 23 – Friday 25 October 2019
Cannes, France
Hotel Le Majestic, 10 Boulevard de la Croisette, 06407 Cannes, France
For the last 55 years, UEIL has held its yearly Annual Congress in October, offering a unique opportunity to players in the European and global Lubricants industry to meet and network, strengthen their relationships, and learn more about the latest developments from a technological, economic, marketing and regulatory perspective.
The +/- 250 Delegates, decision makers in the sector, traditionally come from over 20 countries, including participants from Europe, the US, Asia and Africa, and represent various sectors within the Lubricants industry, and in particular:
Base oil and lubricants producers
Additive companies
Technology services companies
Lubricants blenders
Regulators
All the information that you need to plan your trip is available on this website!
Congress Location
Hotel Le Majestic
10 Boulevard de la Croisette
06407 Cannes, France
How to get there
From the Nice airport, take the highway A8 towards Aix en Provence. Exit number 42 "Cannes-Mougins" and follow signs "Cannes Centre / Cannes Croisette.
A bus is also available (line 210 "Aéroport Bus Express"). The stop is Gare SNCF Cannes.
Taxis are available from the Nice airport (approximately 45mn drive, and 60€).
From Marseille, take the highway A8 towards Nice. Exit number 42 "Cannes-Mougins" and follow signs "Cannes Centre / Cannes Croisette.
From the train station (300 metres away from the hotel), follow signs "Centre Croisette", via Rue des Serbes.
A full map indicating the location of the hotel is available here.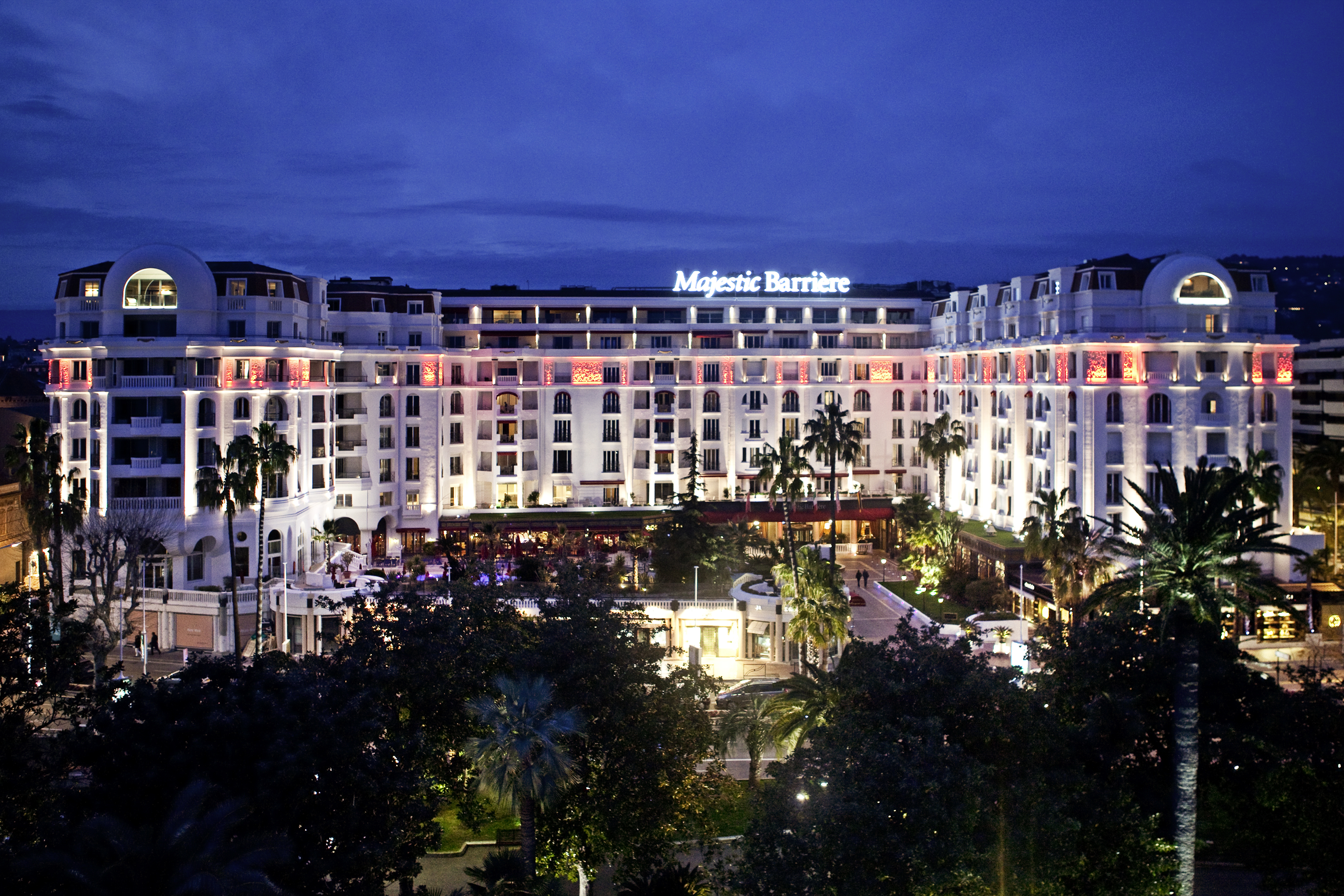 Fees and Registration
The 2019 UEIL Annual Congress will be held in Cannes (France) from 23 to 25 October!
For further information, contact us: info@ueilcongress.org
REGISTRATION FEES
Congress fees

Until 30 June 2019

After 30 June 2019

Full Congress
€824.00 + 20% VAT if applicable
€940.00 + 20% VAT if applicable
One-Day Congress
€651.00 + 20% VAT if applicable
€761.00 + 20% VAT if applicable
Gala Dinner
€104.00 + 20% VAT if applicable
Speaker ticket
Free
Full and one day congress fees for delegates include the Opening Reception on Wednesday 23 October, the Welcome Dinner on Wednesday 23 October and the Gala Dinner on Thursday 24 October.
Prices indicated above do not include 20% French VAT
Please note that hotel accommodation is not included in the conference fee
Terms and conditions
FEES: All Delegate fees are inclusive of lunch, refreshments, conference documentation and attendance to the Opening Reception, Welcome Dinner and Gala Dinner.
VAT: Under EU Customs and Excise Regulations Delegates are required to pay VAT on any conferences taking place within the EU. All fees are subject to French VAT. Delegates may be entitled to reclaim this cost.
For further information please contact our VAT consultant European VAT Desk: Place Constantin Meunier 20/6 1190 Brussels, Belgium – Tel:+32.2.351.26.00 / www.vatdesk.eu
CANCELLATIONS: Any cancellation must be communicated in writing not less than 5 working days before the event and will be subject to an administration charge of €100 for the delegate conference pass. Partners' cancellation fees is €50. We regret that no refunds will be made for invoices cancelled after this time and the full registration fee will be payable. Substitutions may be made at any time. A no-show fee of 50€ will be applied for participants who indicated, in the online registration form, that they would attend the gala dinner – and did not. 
DATA PROTECTION: All the information collected for the UEIL Congress 2019 is confidential. The data will be held on a database and will be owned by UEIL for the purposes of running the Congress. UEIL will not share this information with any third parties for either commercial or other reasons. Should your personal data need to be updated, you can access it upon request. Your details will not be made available to external companies for marketing purposes.
FORCE MAJEURE: 'Force majeure' frees both parties, the delegate and the organizer, from the contractual responsibilities of this agreement. Force majeure includes: e.g. war, military occupation, riot, strike, total collapse of the provision of supplies, total suspension of air traffic (except in the case of adverse climatic conditions and strike).
TRAVEL INSURANCE: Delegates are advised to procure their own personal and travel insurance.
Programme
Download our programme here:
One additional FREE side-event will take place on Wednesday 23 October: Argus Media will organise its Seminar "European Base Oils: how global structural changes are impacting availability, demand and pricing"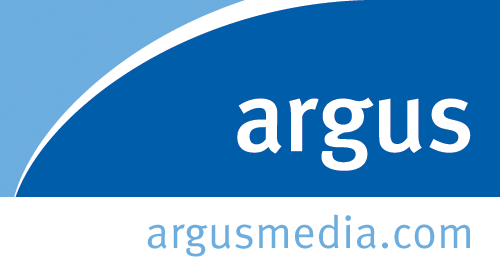 Join us on Wednesday 23 October from 16.30 to 18.30 for Argus Media Seminar "European Base Oils: how global structural changes are impacting availability, demand and pricing". The seminar will take place at the Majestic Barrière in Cannes and will be followed by a cocktail reception.
Download the full brochure here Argus pre-conference seminar_Full Programme
To register, visit our registrations' webpage. Registration fee is included in UEIL's Congress tickets (except gala dinner tickets).
Katie King, Managing Director of Zoodlikers, will provide a Workshop "Harnessing AI for competitive advantage"on Wednesday 23 October.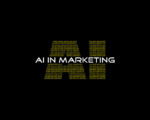 Register to the workshop Harnessing AI for competitive advantage, taking place on Wednesday 23 October from 9.00 to 12.30 (price 530€ excl. VAT) at the Majestic Barrière in Cannes.
More information here Workshop – Harnessing AI for competitive advantage.
To register, visit our registrations' webpage.
Speakers
MODERATOR
Steffen Bots, LubeServ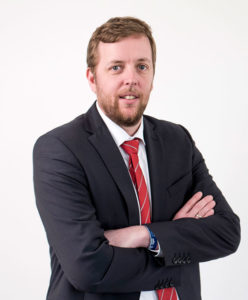 BIOGRAPHY:
As a Diagnostic Engineer and Head of the Technology Department of OELCHECK, Steffen Bots had the opportunity to get to know various applications and lubricants in detail. The evaluation of laboratory results, the preparation of individual laboratory reports and the technical customer service gave him a deep insight into the requirements of lubricants and their changes during use.
For years, he is sharing his expertise at national and international conferences and seminars through presentations and specialist articles. His work focuses on technical sales and business development. Among other things, he supports and promotes the sales agents of OELCHECK GmbH outside of Europe.
Education
2006 – 2009
Part-time studies at the University of Applied Sciences Munich, semester abroad in Plymouth (England) with MBA & Eng.
1998 – 2004
Study of industrial engineering with diploma Dipl. Wi. Ing. (FH) at the University of Applied Sciences Rosenheim
Professional background
LubeServ – Brannenburg
04/2018 – today
Independent lubricant consultant
Advice and technical support of the official sales agents of OELCHECK GmbH. Competent oil-specific advice on lubrication, tribology, lubricants and supplies. Independent support for marketing and international distribution of lubricants
OELCHECK GmbH Brannenburg from March 2004 to 2018
2013 – 03/2018
Head of Customer Service and Sales
2010 – 2013
Department Head of Engineering
2004 – 2010
Diagnostic Engineer
Relevant certifications and training
CLS and OMA 1 of STLE (Society of Tribology and Lubrication Engineers)
MLA 2 from ICML
Sales Director of the Haufe Akademie
---
WELCOME SESSION
Valentina Serra-Holm, UEIL President
BIOGRAPHY: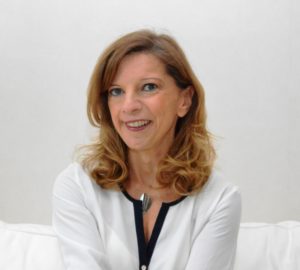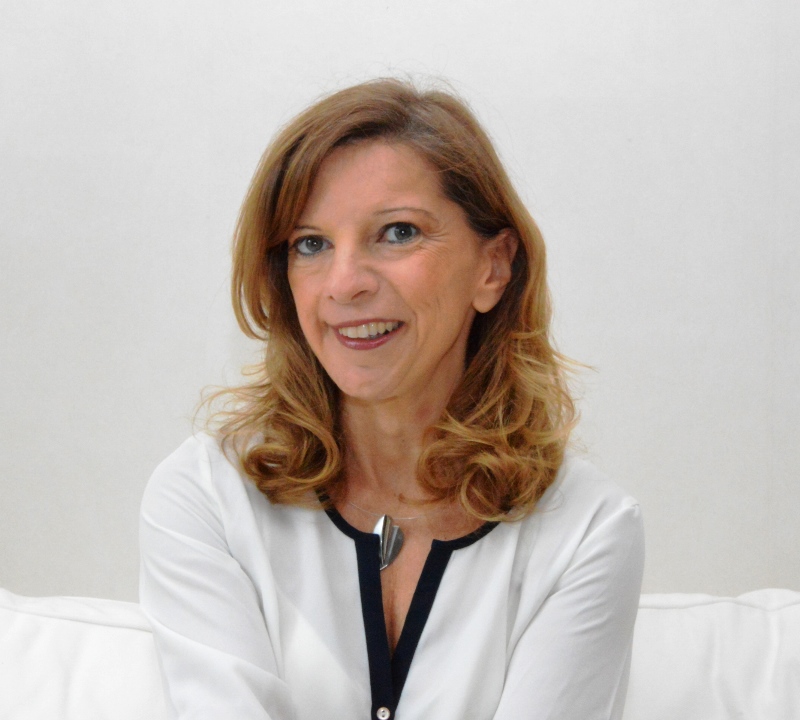 Valentina Serra-Holm was elected President of the Union of European Lubricants Industry (UEIL) in October 2016. She was the first woman to be elected to the board of UEIL and the first woman to hold the title of UEIL President.
Valentina earned a PhD in Chemical Reaction Engineering from Abo Akademi University in Finland and a PhD in Chemical Plants from Polytechnic of Turin. From 1996 to 2001 she worked as Senior Researcher at Abo Akademi.  During her academic career, she has published more than 40 scientific papers in the field of industrial catalysis and is co-assignee of a world patent for manufacturing of polyols.
In 2001, Valentina joined Nynas AB, where she held several technical and marketing positions. Valentina is currently Global Marketing and Technology Director. The department she leads is divided into three departments, Marketing, Research and Technical Development and Market Support. The department consists of approximately 40 people, half of which is based in Sweden, while the rest is based in Europe, Asia and America. As the Global Marketing and Technology Director, she is in charge of the marketing and technical operations of the Naphthenic business on a global scale and is responsible for the long-term business market plan and strategic directions.
---
SESSION 1: CHALLENGES AND OPPORTUNITIES IN THE RAPIDLY EVOLVING LUBRICANT INDUSTRY
Blake Eskew, IHS Markit
BIOGRAPHY: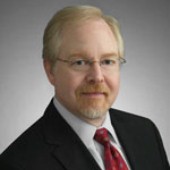 Blake Eskew is a Vice President in the Houston office of IHS Markit, providing leadership in the worldwide consulting and research practices for the Oil Markets, Midstream, Downstream, and Chemicals group. Blake joined IHS with the acquisition of Purvin & Gertz, Inc., a leading global downstream energy consulting company, in November 2011.  He focuses on providing market insight, strategic business analysis, and acquisition/project development support to the crude oil, refined product, base oil, and lubricant industries. Before joining Purvin & Gertz in 1989, Blake worked in a number of planning, economics and technical positions with Conoco and the Ethyl Corporation. He holds a BS in Chemical Engineering from the University of Texas at Austin and an MBA from Columbia University.
---
Christian Hartmann,Member of the Executive Board, Lubey AG
Parallel to his studies in economics at the Ludwig Maximilian University in Munich, Christian Hartmann managed the commercial part of a medium-sized machine building company. He combines more than 25 years of experience in the waste oil and recycling industry, knowing the European and international waste oil and regeneration markets and players at a senior level. As Managing Director, he has developed the BAUFELD group since 1990, providing specialized environmental services in Europe. Furthermore, he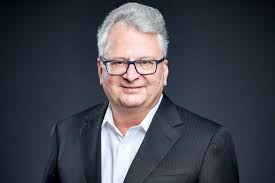 has driven the Puralube/Puraglobe group becoming one of the leading re-refining companies in the world. Christian has also been part of diverse expert councils on national and European level for economic and environmental topics regarding waste oil and sustainability. There, he drives the legal procedures in favor of the industry. Currently, Christian is President of the G.E.I.R. (Groupement Européen de l'Industrie de la Regeneration) which is the European Regeneration Industry Association within the UEIL. He serves as Vice President of U.E.I.L. (the independent association of the European lubricant industry). Christian also used to be President of the German used oil association Bundesverband Altöl e. V. (BVA) for many years. Beginning May 2018, Christian has taken a new challenge in his business career as a Director of Lubey AG, providing an online trading platform for waste oil and other recyclable waste. Furthermore, Christian has been invited regularly to speak at numerous international conferences and has also published a number of articles.
---
Joanna Stephenson, PHD Marketing Ltd.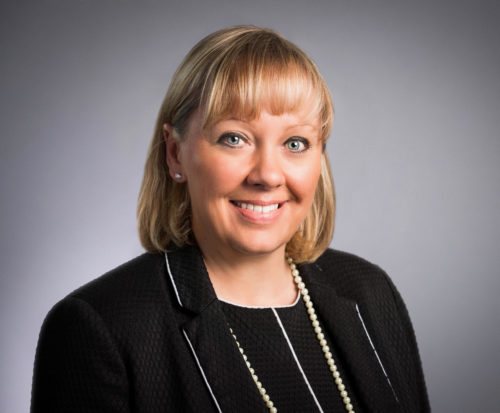 Joanna Stephenson graduated from UMIST in 1992 joining Dow Chemical as a Commercial Trainee. Progressing through a range of roles in the plastics division, she worked in Germany and their HQ in Zurich, Switzerland finally becoming Global Product Director for the Dow Films business. Relocating to London in 2005, Jo moved to Sun Chemical to become European Marketing Director and from there to Linpac Group as Vice President for Marketing & R&D. In 2014, she successfully pitched the Board to outsource the marketing function of Linpac to her, establishing PHD Marketing & Strategy, a bespoke B2B marketing business supporting clients in a range of market sectors. PHD now has 25 clients nationally and internationally and employs 13 staff.
Jo is a Non Executive Director of Cornelius Group, and a Board Director in the European Flexographic Industry Association.
---
Mike Skypala, OATS Ltd
Mike Skypala is Managing Director of OATS Ltd and OATS LLC, which are part of the Haynes Group of Companies. OATS is a leading global prov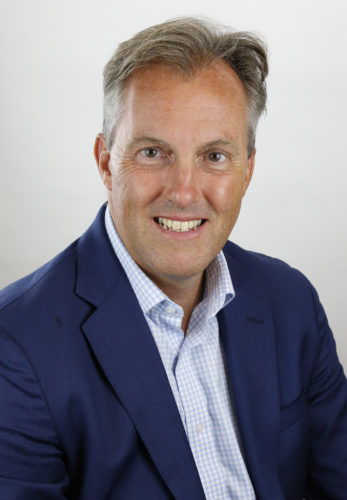 ider of Lubricant data solutions and technical expertise.
Mike joined OATS in November 2018 with over 30 years experience in consulting, research and data analytics, primarily in the consumer packaged goods and retail sectors working with some of the pioneers of using loyalty card data to drive trading and merchandising decisions.
He is now building his knowledge of the Lubricants and Automotive sectors and is fired up to drive significant change in the way data is used to drive lubricant search and marketing.
He lives near Salisbury in England and when not working, enjoys working out in a rather large and hard to maintain garden!
---
SESSION 2: WORKFORCE OF THE FUTURE
Katie King, Zoodlikers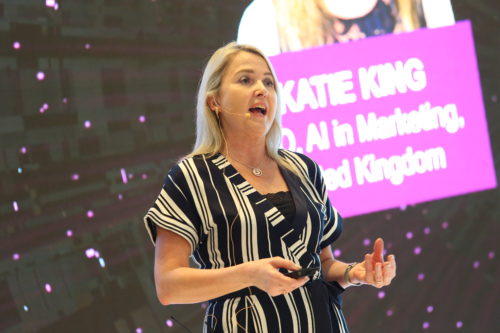 Katie is a Board Advisor and Consultant, a published Author and Keynote Speaker.
Katie is a member of the All-Party Parliamentary Group (APPG) task force for the enterprise adoption of AI.
Katie is CEO of AI in Business – https://www.aiinbusiness.co.uk/
Katie has over 30 years of consultancy experience and has advised many of the world's leading brands and business leaders.
---
Yanos Michopoulos, Authentix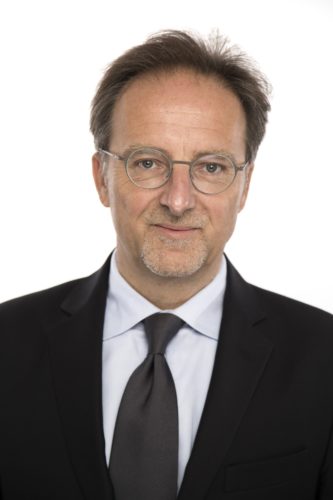 Yanos is the Managing Director (Europe) of Authentix, a US-based, PE-backed, nanotechnology firm that offers authentication products and services to Governments and Oil and Gas companies www.authentix.com.
Yanos has 29 years of senior business experience in various Energy related sectors, including Fuels, Lubricants, Renewables, Infrastructure, Shipping and Technology. He has managed large P&Ls (> 1 bl €), complex KPIs and has been a member of regional and global leadership teams (top 1%) of large Energy corporates such as Shell and Vestas. He has extensive experience in both global strategy development and local implementation and has led and implemented various business improvement, value-added change management projects, including major organisational and cultural transformations, financial turnarounds, introduction of new products and services, changes in corporate governance, new market entries etc. He has led, mentored and coached large and diverse teams, operating across different functions and distributed in various locations, countries and cultures.
Yanos (PhD from Durham, UK) is also the founder and Managing Director of Epiphany Enterprises, a Leadership development and coaching firm www.epiphany.enterprises, working with the Institute of Directors (UK) and as MBA / Exec Ed tutor at various business schools in the UK, Europe and the US. Yanos has designed and delivered many open and in-company L&D programmes for Energy companies with very high client satisfaction scores (> 90%).
---
James Moorhouse, ABN Resource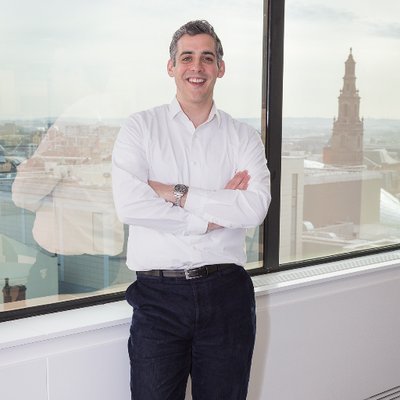 James is an expert in hiring high-quality talent in the Lubricants, Base Oil & Additives industry. He has specialised in recruitment for the lubes market since 2006 and in 2012 he saw a better way to serve customers, so he founded his global exec search company www.abnresource.com. The company is redefining the recruitment experience for its valued customers with an award-winning and unique recruitment methodology, which saves customers time, money and delivers industry-leading employee retention results. James takes a keen interest in the downstream oil market, networking, helping others and talking about any petrol powered things that go fast or look good!
---
SESSION 3: HOW CIRCULAR ECONOMY IS SHAPING THE EUROPEAN LUBRICANTS INDUSTRY
Penelope Vincent-Sweet, "Sweet by Nature" for European Environment Bureau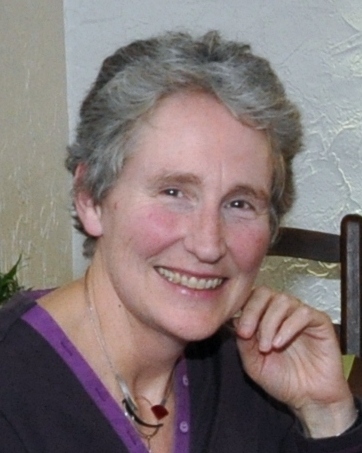 Penelope Vincent-Sweet is an expert on waste issues with an Msc in Environmental Engineering, specialising particularly in organic waste management. She works as a Consultant mainly for local authorities, the European Commission (recently on Environmental Footprinting) and the ADEME (French Environment agency).
Penelope is part of the Waste network of France Nature Environnement, whom she represented on the Conseil Economique, Social et Environnemental of France from 2010 to 2015, to carry the voice of environment protection into this consultative body representing civil society. Since 2000 the EEB has regularly called on Penelope to provide expertise on a number of subjects related to waste and the circular economy. She has also worked as an occasional expert for ECOS (European Environmental Citizens' Organisations for Standardisation) since 2003 on waste, sludge, soil improvers, fertilisers and soil issues.
---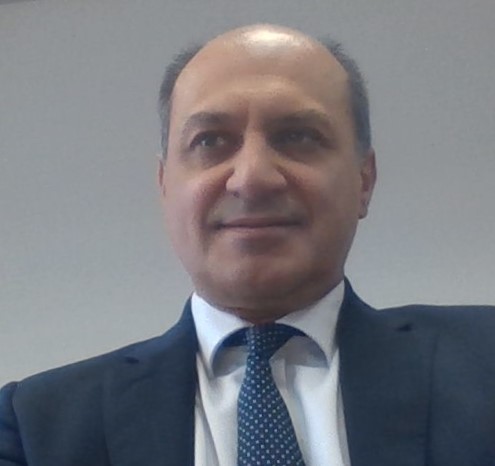 Dimitri Kontaxis, Federation of Recycling & Energy Recovery Industries and Enterprises in Greece
Dimitri Kontaxis for the past 20 years has been working in the oil sector specializing in downstream operations of fuels and lubricants.
Currently he is the Managing Director of LPC SA, a leading Geek  company, a producer and international trader of Base Oils, lubricants and other petroleum products, member of MOH-Refineries group of companies.  Additionally, he has accumulated experience in the field of circular economy being the founder of the EPR system for waste lubricant oils in Greece and the managing director of LPC which operates also a re-refining plant,  the major re-refining plant in South East Europe.
Dimitri Kontaxis currently serves as:
the President of SEPAN-the Federation of Recycling & Energy Recovery Industries and Enterprises in Greece
the Vice President of GEIR -the European Re-refining Industry section of UEIL.
the Vice President of SEEPE- the Association of Petroleum Commercial companies in Greece
Dimitri Kontaxis has studied Economics and Chemical Engineering at the University of Massachusetts at Amherst
---
Apu Gosalia, Fuchs Petrolub SE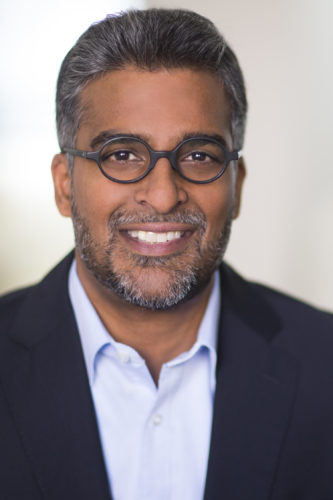 & Head of UEIL Sustainability Taskforce
Diplom-Kaufmann / MBA
Vice President Sustainability
(CSO) & Global Intelligence
FUCHS PETROLUB SE
Curriculum Vitae
Born in Mannheim (Germany) in 1971
MBA, Western Illinois University (USA) in 1996/1997
Diplom-Kaufmann, University of Mannheim in 1999
Successful completion of certified study program "Competitive Intelligence Engineer", Graduate School Rhein-Neckar, 2009
Successful completion of certified qualification course "Sustainability Manager (SME)", European Institute for Labour Relations, 2012
Since 20 years different positions in the FUCHS PETROLUB Group, the world's leading independent manufacturer of lubricants and related specialties
Current Responsibilities:
Strategic Sustainability Management along the process and value chain (supplier sustainability performance evaluation, KPI analyses, corporate carbon footprint management, product life cycle analyses, corporate citizenship)
Global Competitive Intelligence (product portfolio analyses, production plants analyses, scanning/screening competitive landscape for potential acquisition targets, market intelligence)
Key note speaker at international conferences on sustainability and intelligence
Chairman of the Sustainability Task Force and the Industry Statistics Committee at UEIL
(Union of the European Lubricants Industry)
Member/Senator in the Senate of Economy Germany (Senat der Wirtschaft Deutschland)
---
FRIDAY 25 OCTOBER 2019 
SESSION 1: TECHNICAL TRENDS IN THE LUBRICANTS INDUSTRY
Peter Vickers, Vickers Oil Ltd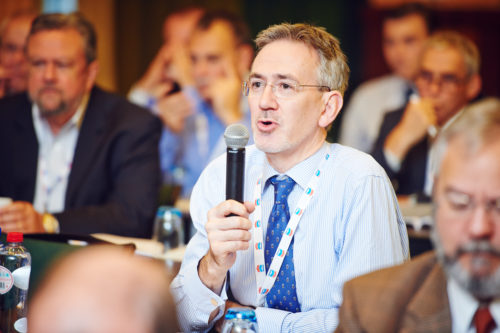 Peter Vickers is Chairman & Managing Director of Benjn. R. Vickers & Sons Ltd ("Vickers Oils"), based in Leeds, UK, which was established in 1828 and remains a family owned company, employing about 65 staff.  Peter and his son represent the fifth and sixth generations of the family to be engaged in the business.
Vickers Oils formulates, manufactures and markets specialised industrial and marine lubricants, exporting 95% of its business worldwide.  During the last 25 years Vickers Oils has pioneered the development and use of "Environmentally Acceptable Lubricants" for the worldwide shipping industry.
Peter graduated from Oxford University in 1982 and joined Vickers Oils immediately as a management trainee, taking on worldwide sales responsibilities and personnel management before becoming Managing Director and later Chairman.  He is a former President of the UK Lubricants Association and now represents it at the European level as a member of UEIL's Board of Directors.
---
Sarah Krol, NSF International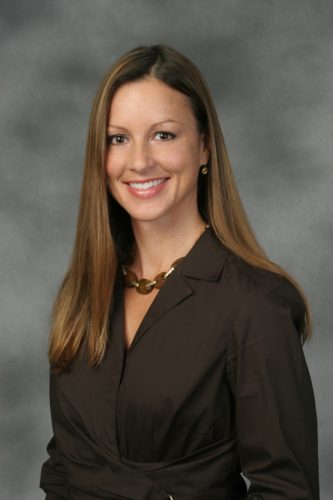 Sarah Krol is the Global Managing Director of Food Safety Product Certification Programs at NSF International. Ms. Krol works with a variety of industries including the food equipment, specialty chemical, consumer product, organic and natural food sectors to evaluate ingredients and products against both voluntary standards and mandatory food safety regulations. Ms. Krol has over ten years of diversified quality assurance and regulatory experience with emphasis in the food safety and consumer product sectors. In her current role she oversees the development and delivery of certification and testing services for manufacturers around the world.
Before joining NSF in 1995, Ms. Krol worked in the pharmaceutical sector for over 8 years as a chemist and regulatory specialist.
NSF International is committed to protecting and improving human health on a global scale as an independent, not-for-profit organization that provides standards development, product certification, auditing, education and risk management services. NSF International was founded in 1944 from the University of Michigan's School of Public Health as the National Sanitation Foundation to standardize sanitation and food safety requirements 66 years ago. To date, NSF has developed more than 75 public health and safety American National Standards.
---
SESSION 2: FUTURE OUTLOOK FOR INDUSTRY STANDARDS AND TEST METHODS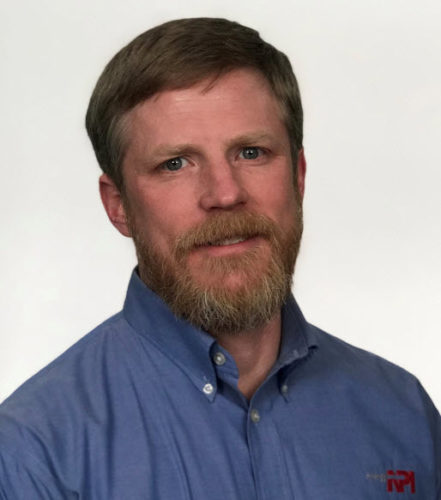 Jeff Harmening, American Petroleum Institute
Mr. Harmening has been with the American Petroleum Institute for nearly 10 years and currently serves as the program manager for the Engine Oil Licensing and Certification System (EOLCS) and the Diesel Exhaust Fluid (DEF) Certification Program.  These programs are voluntary licensing programs that authorize engine oil and DEF marketers that meet specified requirements to use the API Quality Marks on their products.  Prior to managing these programs, Mr. Harmening served as the Team Lead in support of the Aftermarket Audit Program (AMAP), the monitoring and enforcement program which samples and tests engine oils and diesel exhaust fluids found in the marketplace to ensure that API-licensees adhere to performance specifications and program requirements.
---
John Bucci, Savant Group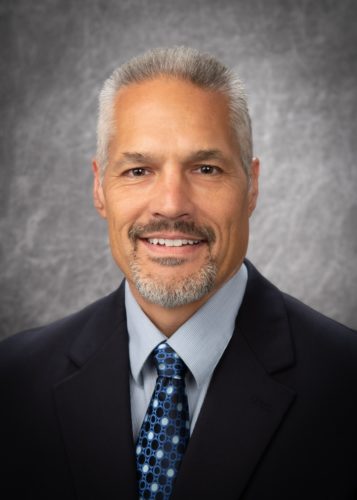 After a long career in chemical processing and process engineering, John joined the Savant Group in 2018 as the Vice President of Technical Development.
Prior to joining the Savant Group, Mr. Bucci enjoyed a 30-year career at Hemlock Semiconductor Corporation, Hemlock, MI, where he held a series of leadership roles in manufacturing, R&D, and process engineering.  A key aspect of these latter roles involved coordinating development and application of sophisticated analytical methods in support of process development activities.
At Savant, John is responsible for setting strategic direction and managing technical programs focused on enhancement of existing technology, and development of new products and services for both Savant Labs and the Tannas/King companies.
Mr. Bucci has a Master of Science in Solid State Science & Technology and a Bachelor of Science in Chemical Engineering from Syracuse University, Syracuse, NY.
---
Patrick Vernon, ATIEL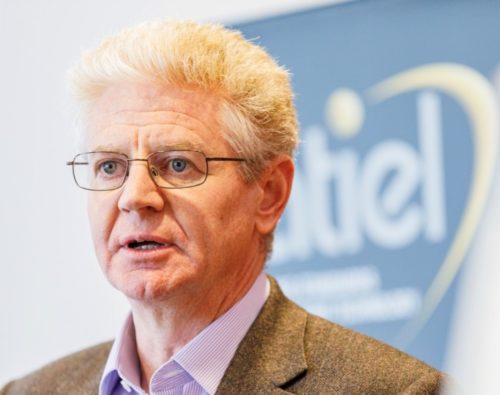 Patrick is the Technical Manager for the Europe/Africa/Middle East Zone of ExxonMobil Lubricants Technology, supporting the Fuels and Lubricants business.
He joined ExxonMobil in 1991, and has had various assignments in UK, Belgium and USA, spanning the different functions of Research & Development, Product Line Management, Marketing, Corporate Planning and Sales, as well as having led several global business and systems projects.
---
SESSION 3: THE BASE OIL LANDSCAPE IN EUROPE
Mike McCabe, Lubrizol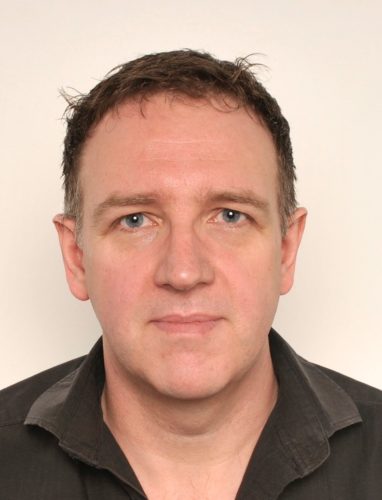 Mike has been with Lubrizol since 1997 and currently leads Lubrizol's global marketing group having previously led the company's market insights and market research group.
From 2010 to 2014 Mike led Lubrizol's marketing group in Asia Pacific, initially based in Beijing and later in Singapore. During his time in Asia he became involved with the ICIS Asia base oils conference; first as a speaker and more recently as a member of the organising committee.
Previously he was a Regional Business Manager, based at Lubrizol's Hazelwood Technical Centre in the UK, and was responsible for the management of Lubrizol's European passenger car additive product line.
Before joining Lubrizol, Mike worked at Castrol where he held a variety of roles ranging from product development to industry and OEM liaison.
Mike has a degree in Physics from Reading University and a MBA from Nottingham University.
---
Katty Hoste, Chevron Base Oils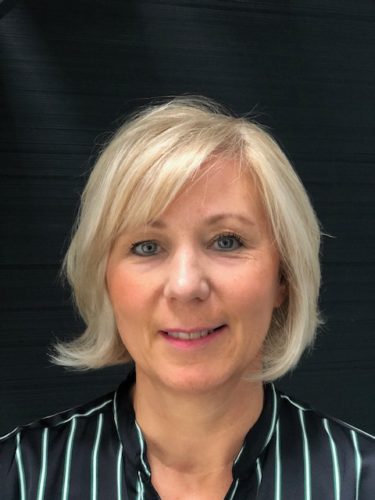 Katty joined Chevron in 2003 after obtaining a PhD in Polymer Chemistry at the University of Gent, Belgium.
Her first role in Chevron was as a Product Development Chemist specialising in industrial applications. Later she moved on to the role of TeamLeader Technical Support.
In 2008 she joined Chevron Base Oils as Marketing Specialist for Europe supporting the group II base oil business development in Europe.
In 2018 Katty moved to the role of Business Development Manager Europe for Chevron Base Oils.
---
Tourism & Partner Days
TO REGISTER: Send an email to info@ueilcongress.org, specifying your first name, last name, email address and phone number.
Partners Day – Thursday 24 October 2019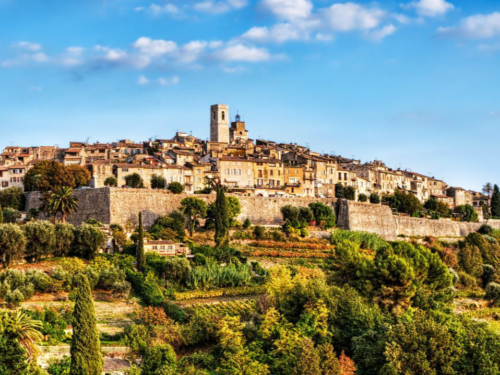 Treat yourself to a guided tour of the beautiful towns of Antibes and Grasse and visit the hills above the French Riviera.
This will be an opportunity to spend the morning exploring the old town of Antibes and visiting its Provencal market for a festival of colours: spices, fruit, flowers, cheese, olives and fish.
You will get a taste of some local cuisine over lunch, before embarking on an afternoon discovery tour around the picturesque Grasse.
Here, you will visit the town's famous Fragonard perfumery. Grasse has been synonymous with perfumery since the 16th century, and the town is still home to around 30 perfume makers!
Price : 150€/person
Tourism Day – Saturday 26 October 2019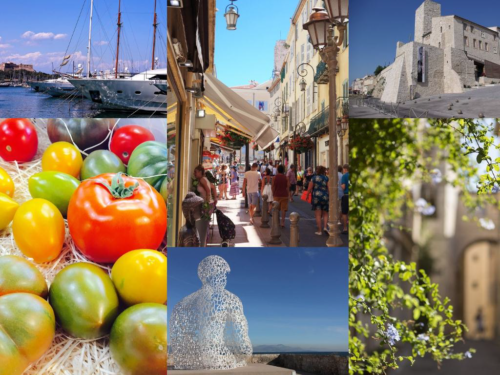 Following the Congress, why not spend an additional day at the Riviera with a private tour of Cagnes-sur-Mer and St Paul de Vence?
The morning will be spent at Haut De Cagnes, the historical village where you will be charmed by the patina of age on the old stones, the shade of narrow streets full of flowers and studios of local artists.
After lunch, participants will travel to the medieval village of St Paul de Vence, sitting between the shimmering Mediterranean Sea and the foothills of the Alps.
Relaxing at 'Café de la Place' will be the perfect way to end the afternoon!
Price: 160€/person
Gala Dinner
UEIL 2019 Gala Dinner will be organised at the prestigious Hotel Le Negresco in Nice, France.
Located on the famous Promenade des Anglais, Le Negresco offers a stunning dining room, le Salon Versailles.
You can book your Gala Dinner ticket in the "Registration" tab.
We look forward to seeing you there!
Hotel and Accomodation
On the famous Croisette facing the Mediterranean sea, Le Majestic stands with elegance and style.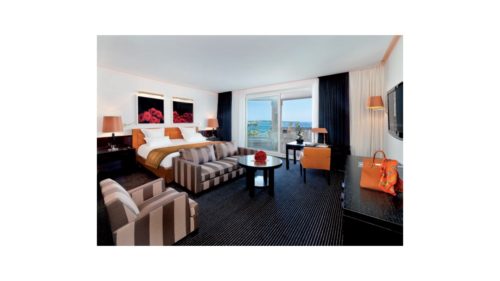 Hôtel Barrière Le Majestic Cannes *****
10, La Croisette – 06400 Cannes – France
Tel : +33 (0)4 92 98 77 00
TO BOOK YOUR ROOM, and benefit from the special rates, please fill in this Booking form_Excel and send it back to

resgroup@cannesbarriere.com

 
Special rates (239€ for single bedroom, breakfast included; 299€ single bedroom, sea view, breakfast included; 30€ supplement for double or twin room) are available until 30 September 2019.
Standard fares will apply for all bookings made after that date. Full cancellation & refunds available until 30 September 2019.
ROOMS & SUITES
• 349 rooms, including 90 suites and 2 penthouses
• 70% rooms with sea view
• Led TV, satellite, international channels
• Mini bar – A/C – Safe
• Baby coat
• Small dogs allowed (additional)
• Free Wi-fi
HOTEL FACILITIES & SERVICES
• Private Beach: Beach club, water sports, themed nights in summer
• Outdoor heated swimming pool
• Private screening room
• Business Center 24/7
• Private car park (additional)
ACCESS MAP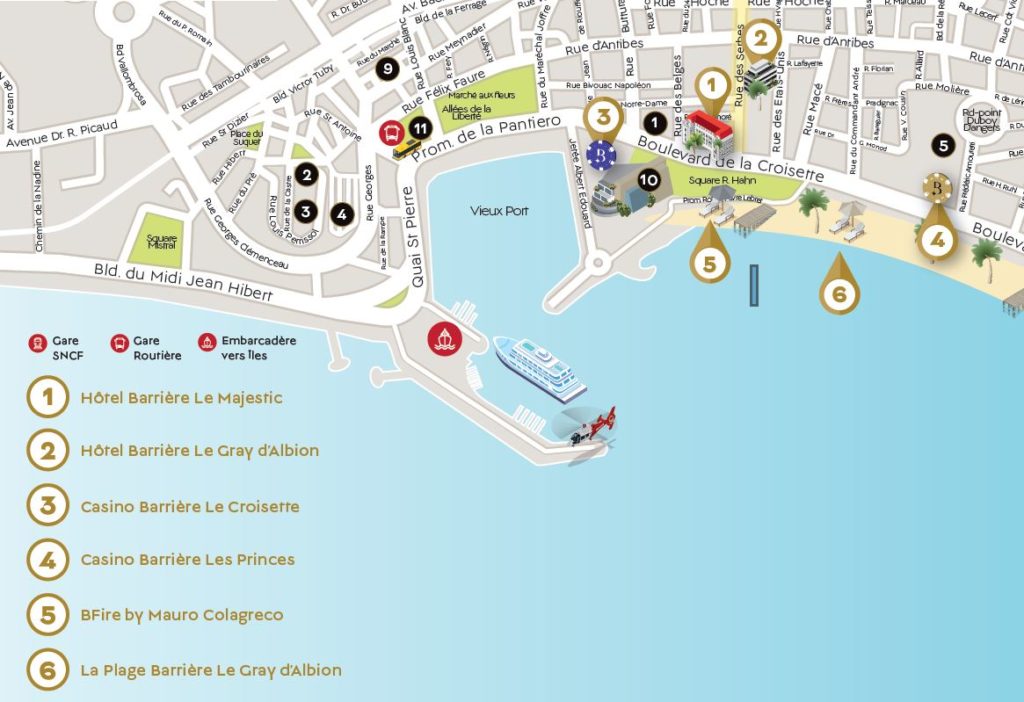 Sponsorship
Looking for opportunities to increase your visibility in the lubricants industry?
Check out our sponsorship opportunities !
Should you be interested by our offers, please do not hesitate to contact us! (Carole Rey-Pouliquen – info@ueilcongress.org)
---
We're delighted to introduce you to UEIL 2019 sponsors
A huge thanks for their support!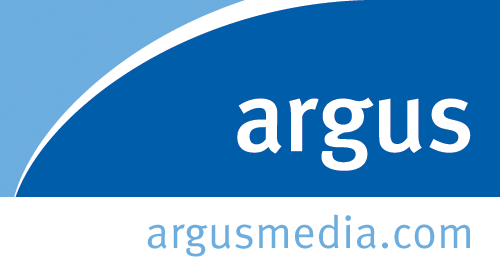 ARGUS 
Argus is a global leader in energy and commodity price reporting, news and analysis. The Argus Global Base Oils weekly spot report covers key markets including Europe, US, Russia, Asia-Pacific and China.  Coverage also includes the growing Group II market and four Group II price assessments: N100, N150, N220 and N600 with five years price history; European Group I domestic and export price assessments; European Group III prices: 4cst, 6cst, 8cst; plant maintenance and upcoming capacity data; Baltic and Black Sea Group I prices; oil products prices; freight fixtures and enquiries; fundamental data; and market commentary.
Global energy and commodity intelligence agency Argus produces price assessments and analysis of crude oil, power, generation fuels, metals, fertilizers, petrochemicals and other energy and commodities.  Argus offers bespoke consulting services and industry-leading conferences. Companies in 140 countries around the world use Argus data to index physical trade and as benchmarks in financial derivative markets as well as for analysis and planning purposes.  Argus is an independent media organisation founded in 1970, headquartered in London with 22 offices and almost 1000 staff.  Argus is a privately held UK-registered company, owned by employee shareholders and global growth equity firm General Atlantic.
---

CHEVRON BASE OILS
Chevron Base Oils, a division of Chevron Corporation, provides a global slate of premium Group II base oils. Our technically substitutable base oils, produced at multiple plants are made available from a network of regional supply hubs centrally located near the world's largest lubricant markets. Our base oils are suitable for more than 90% of the world's formulating needs for automotive and industrial lubricants. We work closely with lubricant manufacturers, additive companies, original equipment manufacturers and industry groups such as API, SAE, ILSAC and ACEA to advance industry standards that protect engine performance while enabling environmental compliance for new engine designs.
Chevron Corporation is one of the world's leading integrated energy companies, with subsidiaries that conduct business worldwide. The company's success is driven by the ingenuity and commitment of approximately 62,000 employees who operate across the energy spectrum. Chevron explores for, produces and transports crude oil and natural gas; refines, markets and distributes transportation fuels and other energy products; manufactures and sells petrochemical products; generates power and produces geothermal energy; provides energy efficiency solutions; and develops the energy resources of the future, including biofuels and other renewables. Chevron is based in San Ramon, California.
More information about Chevron is available at www.chevron.com.
---

BRB
BRB International is an independent global producer of Lube oil Additives, & Chemicals. For over 35 years we have been active in the automotive, industrial and off shore industry. With our own brands Petrolad® and Viscotech® we deliver a full range of innovative and tail-made solutions.
BRB International has more than 12  locations worldwide from which we can supply our markets and meet their customers' needs. BRB's strength lies in the commitment of its 240 employees, putting the customer first and being flexible in both service and product solutions.
Our focus on R&D, technical field support, customized products and problem solving mentality gives us a unique position in the market. Therefore, we are able to service smaller and middle size customers as well as larger multinationals worldwide.
---
CHEMLUBE is a leading company engaged in the global trading, blending and distribution of base oils since 3 decades. Our goal is to provide customers with competitive price, quality base oils formulated to meet their specific requirements with a top service. Chemlube's skilled professionals have the capability to identify and procure the right product, sourced from the world's leading base oil producers. Our experienced logistic professionals ensure the product arrives worldwide on time, within specifications and fits perfectly in the supply chain of the customers.
Chemlube is the sole distributor of high quality ADNOC Abu Dhabi National Oil Company Group III+ base oil in Europe. Chemlube distributes ADNOC AD BASE to customers throughout Europe by barge, trucks, flexibags, iso-containers and rail from terminals located in Le Havre, France and Dordrecht, The Netherlands.
Available are AD BASE 2 – 3 – 4 – 6 – 8cst.
With very high VI, excellent cold properties CCS, very low Noack, AD BASE has outstanding technical properties widely recognized in the market.
Living with more and more stringent environment regulations, low consumption vehicles, AD BASE is the perfect Basestock to fit with the needs of the market.
As additional approvals are obtained for ADNOC Group III+ Base oil, Chemlube is systematically expanding customer base. With the support of ADNOC, Chemlube is committed to developing long term supply relationships with European customers of all sizes. Depending upon the needs of particular customers, Chemlube can supply on a spot basis or can enter into longer term supply arrangements.
CHEMLUBE AD BASE OIL FOR A CLEANER FUTURE  
---
COMERCIAL QUÍMICA MASSÓ
Our main objective is to satisfy the needs of our customers so that they can safely and efficiently transfer chemistry to society. More than 60 years guarantee our experience in the manufacture, formulation and distribution of chemical specialities for different sectors, serving both the industry and the end user. Our headquarters are located in Barcelona, and we have our own logistics, production, quality control and R&D facilities. We have a wide commercial network with presence in 15 countries in the form of branches and subsidiaries. We are more than 360 people who offer solutions to customers all over the world. From our Oil&Gas business unit we provide bases, additives and packages for fuels, lubricants and antifreezes. For more information www.cqmasso.com/oilandgas · aditivos@cqmasso.com · 0034 934 952 500
---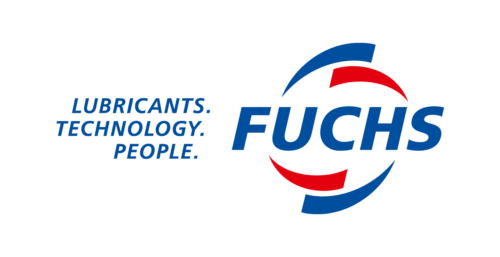 FUCHS
Founded in Germany, FUCHS is an international group that has been developing, producing and marketing lubricants and related specialities for more than 85 years. FUCHS is present in almost all fields of application and sectors. With some 60 companies and nearly 5,000 employees worldwide, the FUCHS Group is the largest independent supplier of lubricants.
The FUCHS product line includes more than 10,000 products and associated services in six key categories:
FUCHS has more than 100,000 customers, including companies in the following sectors: automotive industry suppliers, equipment manufacturers, mining and exploration, metallurgy, agriculture and forestry, aeronautics, energy, mechanical engineering, construction and transport, steel, cement, food industry, glass production, moulding and forging, etc.
In close collaboration with its customers, FUCHS develops complete, innovative and tailor-made solutions for the most diverse applications. As a lubricant manufacturer, FUCHS stands out in terms of performance, sustainability, safety, reliability, efficiency and cost savings. Our commitment: technology pay back.
FUCHS in France
FUCHS has its roots in France with the LABO INDUSTRIE company created in October 1940. Over the years, FUCHS LUBRIFIANT FRANCE S.A. has grown stronger with the acquisitions of:
LABO INDUSTRIE
POLAROIL
COFRAN
ALOJIDAC
VALLUY
SILKOLENE
FUCHS LUBRIFIANT FRANCE S.A. employs 275 people and has a turnover of 115 million euros.
Our head office is located on the border of the municipalities of Nanterre and Rueil-Malmaison (92)
Our Nanterre plant produces some 40,000 tonnes of lubricants annually with a constant focus on quality.
Our ISO 9001, ISO 14001 and ISO 45001 certifications testify to our investment in continuous progress and sustainable development.
Comex :
Ralph RHEINBOLDT – Chairman
Marc SECHE – Managing Director
Stéphane BOUILLOUX-LAFONT – Manager of the Industry Division
Stéphane ROBLIN – Manager of the Automotive Division
Timothée MARCHAND – Export Manager
Lucia CARVALHO – Finance Manager
Karine BOITEL – Automotive Technical Manager
Roseline BAUDE – Manager of Sales Administration
Rémy ANGENIEUX – Purchasing Director
---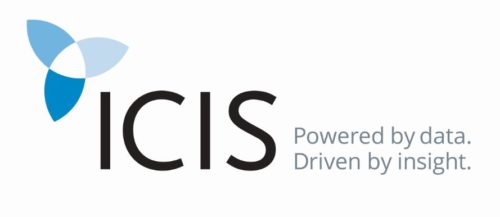 ICIS
ICIS is the world's largest petrochemical market information provider with divisions spanning energy and fertilizers. Our aim is to give companies in global commodities markets a competitive advantage by delivering valuable information and analytics tools which enable our customers to identify and react to opportunities in markets which are constantly evolving. We have more than 30 years' experience in providing pricing intelligence and news, forecast data, market analytics and independent consulting to buyers, sellers and analysts.
---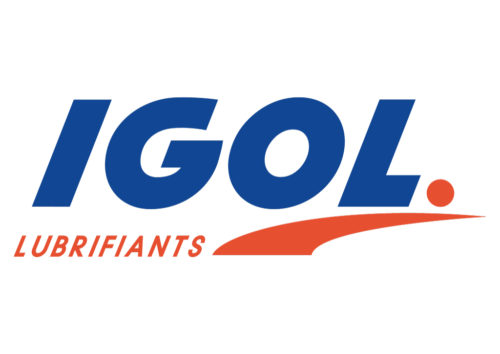 IGOL, A FRENCH LUBRICANTS BRAND
In 1949, a dozen heads of independent lubricant producers and distributors across France joined together to create a single and innovative organisation: the IGOL France franchise.
Today, IGOL is one of the leading French independent lubricant manufacturers. Well known and recognised, around the world, in all sectors where it markets its lubricants and other products.
For the last 70 years, the company has prioritised quality, innovation, performance and close relationships with its customers – all with a view to establish effective partnerships with each and every customer.
IGOL offers a large range of products perfectly matching market requirements and every sector's needs: car lubricants, heavy vehicles, public transport, motorcycling, maritime and industry sectors.
IGOL's newly developed 15 hectares site near Amiens in France will soon be using hi-tech processes with a goal to improve the service to its clients, the quality of its product lines, its staff wellbeing as well as the security of its installations and finally always trying to better contribute to the protection of the environment.
IGOL is part of the Cipelia Group.
---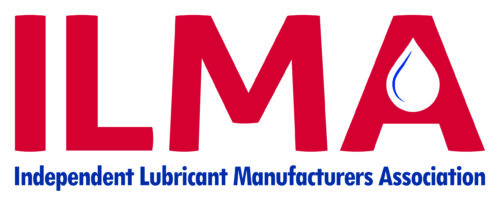 The Independent Lubricant Manufacturers Association (ILMA) was founded in 1948. ILMA's 328 members include independent lubricant companies that produce more than 25% of all lubricants and 80% or more of the metalworking fluids and other specialty industrial lubricants sold in the U.S., and key suppliers of raw materials and services to independent lubricant manufacturers. For more information, visit www.ilma.org.
---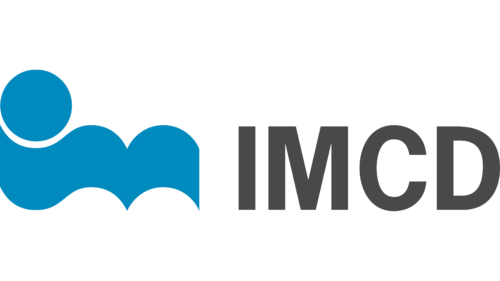 IMCD is a leading international company in sales, marketing and distribution of speciality chemicals and food ingredients. Our technical sales force offers solutions for customers' problems utilising our wide product portfolio.
Through our people, their expertise and the creation of open and lasting partnerships, IMCD is able to analyse market trends and proactively offers new solutions. With over 2,800 high-calibre professionals and sales activities in more than 45 countries in EMEA, Asia-Pacific and Americas, IMCD offers a unique combination of local understanding backed up by an impressive international infrastructure.
IMCD Lubricants & Fuels offers a comprehensive and complementary portfolio from our world-class principals that covers the full range of applications for our customers' formulations:
Automotive (Engine Oils, Driveline Fluids)
Industrial (Hydraulic Fluids, Industrial Gear Oils, Greases, Metalworking Fluids, etc.)
Fuel & Refinery
Our dedicated technical sales experts for Lubricants and Fuels will support you in the formulation and development of your oils, greases and fuels. We propose unique tailor-made solutions which meet the latest market trends, providing you with an innovative fluid. Finding new ways to optimise formulations is just one of our many in-house skills.
IMCD: Value through expertise.
---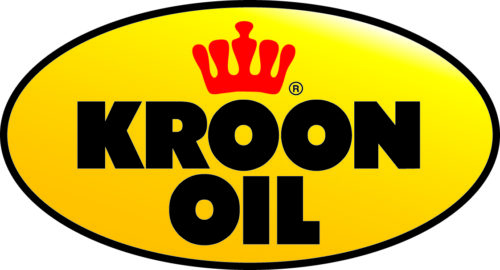 KROON-OIL
Kroon-Oil manufactures high quality lubricants for the automotive and motorcycle industries, agricultural, marine and industrial sectors since 1906.
The entire process, from raw material to finished product takes place in-house at our own blending plant in the Netherlands. Official approvals awarded by major OE manufacturers are inextricably linked to the Kroon-Oil quality. A unique 24/7 product recommendation advise on the Kroon-Oil website backed by an extensive product range, supported by an enthusiast team of product specialists, are the anchors of our success.
For us, oil is not just oil; it is our passion. We live up to our company's slogan
"The Experts' Choice", exchanging technical information in every possible way. Kroon-Oil's DNA is about striving for the highest level of customer service, every day. Kroon-Oil brands are currently sold in more than 70 countries.
Kroon Oil is part of the Cipelia Group.
---

METALL-CHEMIE
Metall-Chemie was founded in Hamburg in 1949 as a chemical trading company and today Metall-Chemie GmbH & Co. KG is a highly specialized member of the family-owned Metall-Chemie Group of companies. Our core competencies are development, production and global distribution of high-performance lubricant additives. Beside own R&D facilities we have extensive expertise in the scale-up of process engineering activities, the implementation of production processes and are lead registrants in the REACH-registration of selected additives.
We are serving our customers via sales offices in Hamburg, Shang-Hai and our global network with well selected sales partners in numerous countries and regions all over the world.
---


PILOT CHEMICAL
Pilot Chemical is a privately owned and independent global specialty chemical company providing high quality products and services to the metalworking and lubricant, household and industrial, personal care, oilfield, and emulsion polymerization industries.
Proprietary core technologies involve alkylation, sulfonation, sulfation and a number of other specialty operations. Pilot, an industry leader in chemical innovation and safety, owns the most state-of-the-art continuous sulfation process in North America and is the world's largest manufacturer of disulfonates.
To learn more, visit www.pilotchemical.com.
---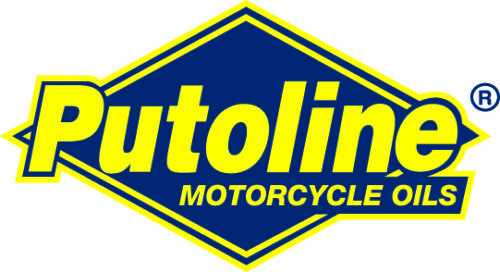 PUTOLINE OIL
Putoline Oil is a leading brand in the lubricants market focusing exclusively on the motorcycle segment. Putoline Oil was founded in 1970 and began by selling lubricants for bicycles and mopeds, but soon grew to include specific products for motocross and road bikes.
Thanks to the excellent quality of the products and many contacts with racing teams, Putoline Oil developed into a well-known brand in off-road and road markets. The range of products expanded enormously into the most extensive product range available on the market today including many specialties, being sold in over 45 countries.
Putoline Oil is a dynamic and modern brand that, thanks to continuous research, leads the way in the field of advanced additive technologies and is capable of responding rapidly to market developments.
Putoline Oil is part of the Cipelia Group.
---

SAFIC-ALCAN
Safic-Alcan is a French independent distributor of specialty chemicals headquartered in Paris La Défense (France). The Company develops and provides wide ranges of polymers, materials and additives for the rubber, coatings, adhesives, thermoplastics, polyurethane, lubricants, detergency, cosmetics, pharmaceuticals and nutraceuticals industries. With a network of 25 offices strategically located in Europe, Turkey, the Middle East, China, the USA and Mexico, the company represents state-of-the art manufacturers around the world. Its highly specialized sales engineers allow Safic-Alcan to provide dedicated technical expertise and high performance solutions thus creating long term partnership with most of its principals and customers. Safic-Alcan employs 585 people worldwide and generated a turnover of 611 M€ in 2018.
http://www.safic-alcan.com/en/
---
UNIL OPAL
Unil Opal formulates, manufactures and markets complete ranges of lubricants and services exclusively intended for professionals throughout the main market segments: industry, metallurgy, automobile, agriculture, heavy vehicles, construction and bio-lubricants.
Unil Opal's 3 manufacturing sites produce and sell over 35 000 tons of lubricants a year. All of our production sites are in France. Our main site is situated in the Loire Valley in the town of Saumur.
Unil Opal's wide product range meets the latest technology requirements and are the result of our ongoing research. Our laboratory constantly guarantees optimum and up-to-date product quality and consistently meets new market needs. That is why over a hundred new formulas are developed each year continuously improving our product range to the satisfaction of our national and international customers.
Lubrifiants, lubricants, Schmierstoffe, lubricantes, lubrificanti… Unil Opal products are sold in many different languages depending on their destination. Europe, Africa, the Middle-East, Asia and the Pacific are now the main geographic regions where  Unil Opal sells its products.

Unil Opal considers customer satisfaction, protecting the environment as well as staff health and safety essential parts of its corporate responsibilities. Unil Opal's operations and services are based on QSE principles that follow all three ISO 9001, ISO14001 and OHSAS 18001 standards.
Unil Opal is part of the Cipelia Group.
---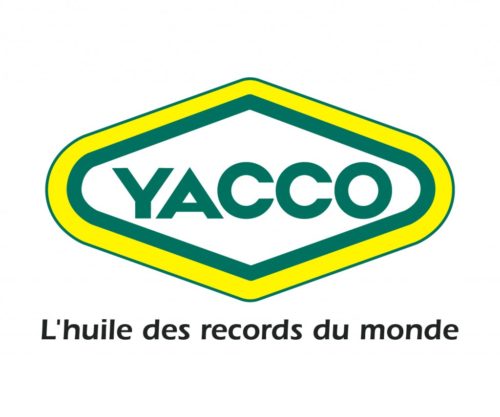 YACCO
Founded in 1919 by Jean Dintilhac, Yacco is a French company that produces engine oils, coolant, transmission and hydraulic lubricants intended for motorcycles, cars, heavy vehicles, public transport and farming equipment.
Yacco is celebrating its 100th anniversary this year. The brand has a long history of sports and technical success, thanks to its constant search for better products, to the greatest satisfaction of its French and overseas customers.
Yacco accomplished many technical achievements, and has beaten many World Records through its sporting successes.
To date, with the implementation in the 30's of Voisin's and Citroën's programs, it has broken more than 500 records, which gives it the baseline signature of the brand: "l'Huile des Records du Monde ". (The oil of the world records)
Yacco's legendary accomplishments have been built on the story of Yacco's products and forged in their brand image, which is a mix of technology, customer service and product efficiency."
Yacco is part of the Cipelia Group.
---

Zeller+Gmelin GmbH & Co. KG
The brand with the clear plus
Zeller+Gmelin GmbH & Co. KG is an medium-sized, international, market leading manufacturer of lubricants, printing inks and chemicals. With the headquartered in Eislingen/Fils (near Göppingen) is the company still family owned.
With our 16 branches and subsidiaries worldwide we are well connected and delivery our products in more than 80 countries. Our high-quality products of the divisions industrial lubricants, Divinol lubricants for automotives, land & forestry and release agents, printing inks and chemicals internationally take a leading position on the market. We attach importance to individual and holistic solutions and offer research, development and production – everything from a single source – from expert source.
We understanding + providing solutions, this is what we have doing for more than 150 years. Because we understand our customers and create solutions – reliable, flexible and tailor-made. That´s something we owe to the quality of our work and of courses to the experience, expertise and passion of our employees.
These values we combine in our brand promise "EXPERTLY DONE."
Steelworks and car manufacturers rely on our products as we recognize the signs of the times. We have therefore developed systematically to become experts in lubricants – with over 700 premium-quality industrial lubricants offering the best proof of this. We work very closely with our customers to implement new expertise and ideas. By responding to your individual requirements with speed, flexibility and creativity: from product    development and in-house production as well as from the latest analysis laboratories to disposal. None of this would be possible without the perfect dovetailing of research and development, production and sales in our streamlined organisation.
A clear plus!
Our Partners
Argus Media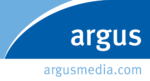 Argus is an independent media organisation with almost 1000 staff. It is headquartered in London and has 22 offices in the world's principal commodity trading and production centres. Argus produces price assessments and analysis of international energy and other commodity markets, and offers bespoke consulting services and industry-leading conferences. Companies in 140 countries around the world use Argus data to index physical trade and as benchmarks in financial derivative markets as well as for analysis and planning purposes. Argus was founded in 1970 and is a privately held UK-registered company. It is owned by employee shareholders and global growth equity firm General Atlantic.
---
CIS Base Oil and Lubricants

CIS Base Oil and Lubricants is your entry point to the vast Russian and the CIS market of base oils and lubricants. Co-hosted with Rosneft Lubricants, one of the largest lubes producers in Russia, this event brings together industry professionals from Russia, Ukraine, Byelorussia, Kazakhstan, Uzbekistan and Azerbaijan.
You can expect to see over 250 delegates representing the entire industry value chain, quality presentations from key industry players and a balanced audience, allowing you to assess where the growth areas are in this geographical region.
The Re-refining Focus Day is co-located with the CIS Base Oil and Lubricants conference. It is specifically designed to address business opportunities in the sector of used oils re-refining, with projects, market intelligence and case studies presented by leading experts in used oil upcycling.
---
Eleven Recruitment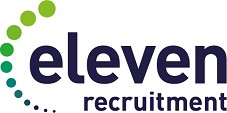 Eleven Recruitment has been successfully building the careers of people within the lubricant, additives and speciality chemicals sector since 1999.
We have a strong track record of sourcing talent with the specialist knowledge and experience required by major oil companies, lubricant producers, additives manufacturers, independent blenders and resellers across the UK and Europe. ​
We find roles for people covering research and development, manufacturing, formulation, sales and marketing, and health and safety.​ Eleven is a member of UKLA, the UK Lubricants Association, and works closely with them to promote careers in the industry and help attract a new generation of tribology professionals.
---
ELGI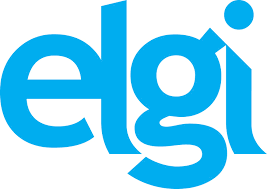 About the ELGI:
The ELGI was established in May 1989 and is an independent, self-governing institute, financed solely by members. It is one of a group of scientific and technical institutes active in the field of tribology dealing with lubricating greases and associated products. The institute is involved in all aspects of this product group, particularly those concerning the technical, economic, ecological and legislative positions in Europe.
A number of working groups have been created to deal with important issues in the European grease market. Current topics include Railway Lubricants, Bio-based Greases, Fundamental Research, Food Industry Lubrication, Test Methods, Aerospace Greases, Education & Training and Grease & the Environment, Grease Shelf Life, REACH, Grease Particle Evaluation. Other groups are encouraged and the ELGI facilities are available for such activities.
---
F&L Asia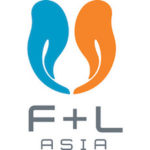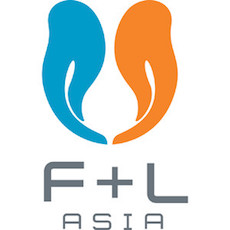 For more than 20 years, F&L Asia Ltd. has remained the preferred media choice for industry giants. Unparalleled thought leadership, stringent content quality standards and uncompromising journalism— gathering facts directly from the frontline, including from
its permanent bases at the heart of the strategic Asian region are some of F&L Asia's core strengths and the reason why it retains an unchallenged "first with the latest" position.
F&L Asia's diverse portfolio of unique and powerful lead generation tools fulfils the needs of hundreds of fuels and lubes operators of all sizes, all disciplines, and from around the world. This empowers them to increase their brand awareness and establish, promote and nurture fluid industry connections globally.
---
ICIS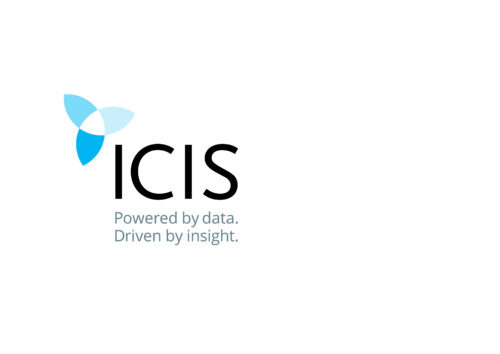 ICIS is the world's largest petrochemical market information provider with divisions spanning energy and fertilizers. Our aim is to give companies in global commodities markets a competitive advantage by delivering valuable information and analytics tools which enable our customers to identify and react to opportunities in markets which are constantly evolving. We have more than 30 years' experience in providing pricing intelligence and news, forecast data, market analytics and independent consulting to buyers, sellers and analysts.
---
Lubesngreases

 LNG Publishing has been covering the global lubricants industry for more than 23 years. Lubes'n'Greases publications and products deliver hard news, features and informed opinions covering automotive and industrial lubricants, metalworking fluids, greases, base stocks, additives, biodegradable and synthetic products, packaging, and testing, as well as the companies, people, prices, issues and trends affecting the industry. For more information about LNG's products visit www.LubesnGreases.com.
---
OilDoc

OilDoc is one of the worldwide leading providers of seminars, in-house training programs, online-training and consulting regarding efficient applications of lubricants, wear & oil condition monitoring, tribology and lubricant analyses.
With the bi-annually held OilDoc Conference and Exhibition, which took place for the first time in February 2011, the company provides a trend-setting platform to deal with topics like lubrication, maintenance and tribology. Providing expert assessments and an individual troubleshooting service is, of course, also part of the OilDoc portfolio.
News!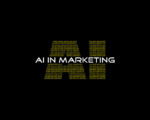 Powering the Future: How Artificial Intelligence Benefits Organisations in the Lubricants Industry
By Katie King, Author, and CEO of AI in Business
The fourth industrial revolution is here. Just as the inventions of the steam engine, mass production, and the internet completely reshaped the world around us, new technology such as artificial intelligence (AI) is poised to shake up our personal and professional lives once more. Every industry and sector can benefit from the introduction of the use of these new tools, and many in the Lubricants industry are already taking bold steps towards technological integration. Here are just a few of the benefits that artificial intelligence can bring to the industry.
Identifying New Opportunities
One of the most key positive attributes of AI is its ability to process and analyse massive amounts of data in a short amount of time. Often, the software can notice patterns or trends that a human may have otherwise missed. Many big players in the industry have adopted AI and machine learning technology into their research and development practices.
Shell has begun recruiting some of the world's top data scientists and AI pros to identify and develop key opportunities in the company's value chain through its AI Residency Programme [1]. Meanwhile, their competitor ExxonMobil is partnering with some of the United States' top universities to conduct research into using technology to solve issues in the energy sector[2].
AI is helping to unlock the deeper potential of energy suppliers by identifying areas where they can improve their practices, provide better services, and maximise their earning potential.
Increasing Efficiency and Accuracy
Beyond identifying growth areas, technology can help lubricants companies avoid time-consuming and costly errors in their processes. AI is improving accuracy and efficiency of offshore drilling and exploration for companies like Shell, ExxonMobil, Total, and Gazprom[3]. Machine learning and robotics are contributing to massive improvements in precision drilling, well construction, and refining. Not only can this help prevent unnecessary losses in time and money for the company, but it can help to prevent highly-damaging incidents such as oil spills in the future.
Better Customer Service
AI is often criticised for being impersonal, and removing the human warmth from customer service interactions. The truth is, AI has advanced so much in recent years that you likely wouldn't be able to tell that you were communicating with a bot instead of a person in these situations. As featured in my recently published book which looks at the business adoption of AI, organisations across all industries are opting to adopt this tool, and the Lubricants industry is no different. In 2015, Shell launched its own AI-powered customer assistant service that uses avatars 'Ethan' and 'Emma' to help customers search for oil products in the company's massive database[4].
Because of the data processing speed of AI software, the customer gets a quicker and more accurate response to their inquiry. Happier customers yield higher sales and increased loyalty, and for this reason many companies are eager to adopt chatbots into their customer service methods.
These are only a few of the developments that have been made in recent years, and just a few of the benefits which companies in the industry are already reaping. With the massive potential of this technology and the efforts already being made, it is to be expected that the industry will only continue to grow and gain in the future.
Interested in learning more? Register to the workshop Harnessing AI for competitive advantage, taking place on Wednesday 23 October from 9.00 to 12.30 (price 530€ excl. VAT) at the Majestic Barrière in Cannes.
More information here Workshop – Harnessing AI for competitive advantage.
To register, visit our registrations' webpage.
[1] https://www.shell.com/energy-and-innovation/overcoming-technology-challenges/digital-innovation/artificial-intelligence/advancing-the-digital-revolution.html
[2] https://corporate.exxonmobil.com/en/News/Newsroom/the-Lamp/A-new-approach-to-fundamental-research
[3] https://algorithmxlab.com/blog/oil-giants-exxonmobil-royal-dutch-shell-sinopec-total-gazprom-using-artificial-intelligence/
[4] https://algorithmxlab.com/blog/oil-giants-exxonmobil-royal-dutch-shell-sinopec-total-gazprom-using-artificial-intelligence/
To view all pictures of the UEIL Congress 2019, Click here