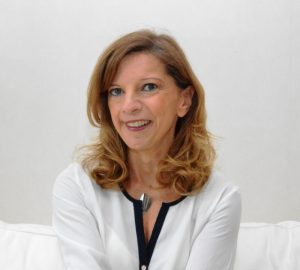 Dear reader,
I hope you all enjoyed a relaxing Christmas and New Year break, and on behalf of the entire UEIL team I would like to wish you all the best for what promises to be a busy and – hopefully – successful 2019!
2018 has been a very good year for UEIL with many positive highlights: two new members joined our association, we officially launched our Sustainability Task Force at the October 2018 General Assembly, our online presence was bolstered thanks to the launch of our new Twitter and LinkedIn profiles, we continued our valuable collaboration with our sister associations across the world, and – last but not least – enjoyed a very successful Congress in Budapest, Hungary, when, for the first time, we started looking into the big trends affecting our industry in an updated, more interactive programme.
So, what does 2019 hold for UEIL? We will kick start the year with our first Board and Committees meetings at the end of January in Brussels, where we will discuss our priorities for 2019, many of which follow on from our work in 2018. This year is EU election year, meaning a full-scale change of EU Commissioners and Parliamentarians in the European Commission and European Parliament, respectively. Brexit too will no doubt provide our industry with plentiful challenges, and we are closely following the current negotiations on both sides of the English Channel.
We will also discuss the 2019 Congress, which will take place in Cannes, France, from 23 to 25 October 2019. This year, the theme will focus on how the lubricants industry can leverage on positive disruption. Positive disruption is a concept has been floating around for quite some time, but what does it actually mean for our sector? How can our industry continue to grow and expand in a time of fast technological development?
Our first Congress Day will look at how we can position for growth in a fast-changing lubricants market and how our industry is likely to be impacted by the Internet of Things, especially in a business-to-business environment. We will also explore what the future holds for the workforce, focusing on the impact of Artificial Intelligence as well as competence transfer. Finally, we will discuss how the circular economy is shaping the European lubricants industry.
On the second day, we will dig into more technical topics such as Environmentally Acceptable Lubricants, as well as the new ACEA sequences.
We hope the participants will find the Congress theme insightful and valuable, and that the topics will engage all delegates in discussions as lively and enjoyable as last year in Budapest.
Stay tuned for more information about the Congress, and we look forward to seeing you in Cannes!
All the best for 2019!
Best wishes,
Valentina Serra-Holm
President
Valentina Serra-Holm
UEIL President