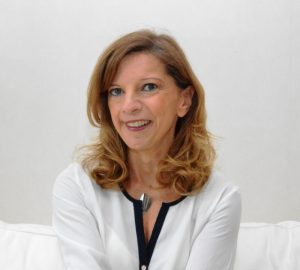 Dear Reader,
Between 24 and 26 October, members of the European lubricants industry gathered in Budapest, Hungary, for UEIL's much-anticipated Annual Congress. For those who attended, I hope you enjoyed this year's event and are already looking forward to next year's Congress.
When designing the Congress program, mine and the Program Committee's vision has been to develop a conference where we would discuss together the most relevant challenges that our industry is facing, in a more interactive fashion. We took a leap of faith. Such a format would only be successful if the participants were willing to take an active part in the discussions. I think we can all agree that in this sense the Congress has been very successful. This has undoubtedly been the Congress with the highest ever engagement from delegates. Personally, I found it both valuable and inspiring to hear so many knowledgeable people in the audience and on stage exchanging their views on the different topics we addressed.
This year's Congress focused on key trends impacting our industry under the theme "The lubricant industry: embracing the future". During the 1.5 days of discussions, we heard very insightful presentations on some topics that are shaping our industry, such as access to talent, digitalisation, sustainability, and e-mobility. Speakers provided their views on how they believe these trends are impacting the industry and also shared best practices on how to embrace those trends. Of course, as an industry we cannot afford to stand still – we need to embrace the future if we are to remain competitive. This is not an easy task, but I am confident that by exchanging views and perspectives, we will succeed.
The Congress had a truly worldwide dimension, with interventions from experts from Asia, the Middle East and the US who enlightened us on the challenges and opportunities for the lubricants industry in other parts of the world. The lubricants industry is truly global, and I cannot emphasise enough the importance of taking a global approach when thinking about challenges and opportunities. During the presentations, I came to realise that, wherever we may be, we have many challenges in common but could also benefit from similar opportunities. I strongly believe that looking at other parts of the world can only benefit UEIL, and I would like to further encourage similar discussions in the future.
Next year the Congress will take place in Cannes, France, from 23 to 25 October. The Secretariat and I are already working full speed on various aspects of the 2019 Congress to ensure we continue to maximise value for participants. We hope to see many of you there!
In the meantime, we still have a few more weeks before the Christmas break, so, with minds already turning to 2019, I wish you all a successful end to 2018.
All the best,
Valentina
Valentina Serra-Holm
UEIL President