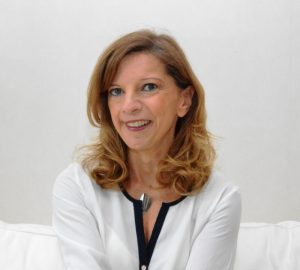 These past months have been very intense and productive for our association.
First, we completed the transition to the new Secretariat. The selection process has been thorough and engaged the whole board. I am confident that the new Secretariat team has the competence, dedication, and commitment to help us increase the value we provide to our members.
In the LUBE magazine, you can read more about the team's background, and of course you will have the opportunity to meet them in person at our General Assembly and Congress in October.
Another important activity during the first part of the year concerned the UEIL Industry Statistics.
As you may know, last year UEIL decided to take full ownership of the process of producing industry statistics, given the strategic relevance of reliable sector statistics. As the European association for the lubricant industry, it is an important part of UEIL's mission to provide reliable data to both national and EU policy makers and ensure they understand the strategic issues that our industry is facing.
Members of the Statistics Committee members have been chosen to secure the right mix of skills, knowledge, and experience of the lubricant industry. Apu Gosalia, Vice President Sustainability & Intelligence with FUCHS PETROLUB, has been appointed as Chairman. In Apu's interview you can read more about the new committee and Apu's ambitions for the new Industry Statistics.
The new UEIL Industry Statistics use a sophisticated algorithm to estimate valid and reliable data to supplement that which already exists from official sources. The model is based on 49 independent variables, and the sources of data that feed the model are wide-ranging, in order to provide a solid basis for an accurate data estimate.
Local country characteristics are considered in the new and improved data model to account for the different nature of national economies across Europe. The 2015 and 2016 data sets have been produced based on the new, more sophisticated model which has a significantly higher level of accuracy than previous estimates, with the number of independent variables used having increased from 24 to 49. The number of countries included has now reached 18, and more countries will be added each year, with the final aim of providing comprehensive market data for the lubricant industry for all countries of the EU-28, as well as Turkey and other Eastern European countries.
To conclude, we have finalised the program for the Congress that will take place on 25-27 October in Bologna, Italy. The theme of the Congress will be Innovation and Sustainability, and we have secured an impressive line-up of speakers who will share different perspectives on innovation and sustainability within the lubricant industry, during a very varied and stimulating program.
Welcome!
Valentina Serra-Holm
UEIL President