FEES: All Delegate fees are inclusive of lunch, refreshments, conference documentation and attendance to the Opening Reception and Gala Dinner.
VAT: Under EU Customs and Excise Regulations Delegates are required to pay VAT on any conferences taking place within the EU. All fees are subject to Italian VAT at 22%. Delegates may be entitled to reclaim this cost.
For further information please contact our VAT consultant European VAT Desk: Place Constantin Meunier 20/6 1190 Brussels, Belgium – Tel:+32.2.351.26.00 / www.vatdesk.eu
CANCELLATIONS: Any cancellation must be communicated in writing not less than 10 working days before the event and will be subject to an administration charge of €100 for the delegate conference pass. Partners' cancellation fees is €50. We regret that no refunds will be made for invoices cancelled after this time and the full registration fee will be payable. Substitutions may be made at any time.
DATA PROTECTION: All the information collected for the UEIL Congress 2017 is confidential. The data will be held on a database and will be owned by UEIL for the purposes of running the Congress. UEIL will not share this information with any third parties for either commercial or other reasons. Should your personal data need to be updated, you can access it upon request. Your details will not be made available to external companies for marketing purposes.
VISA AND ENTRY REQUIREMENTS: It is the delegate's responsibility to ensure any legal entry requirements are adhered to and that and relevant visas are obtained in advance. Please visit:
http://vistoperitalia.esteri.it/home/en#BMTitolo for more information.
FORCE MAJEURE: 'Force majeure' frees both parties, the delegate and the organizer, from the contractual responsibilities of this agreement. Force majeure includes: e.g. war, military occupation, riot, strike, total collapse of the provision of supplies, total suspension of air traffic (except in the case of adverse climatic conditions and strike).
TRAVEL INSURANCE: Delegates are advised to procure their own personal and travel insurance.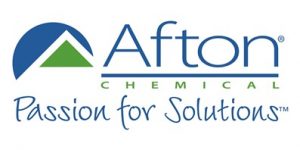 Afton Chemical has been a key player in the fuel and lubricant industry for over 90 years, developing, manufacturing and blending petroleum additives that boost the performance of fuels and lubricating oils; helping fuels burn cleaner and more efficiently, engines run smoother and machines last longer. With global reach and localized knowledge we help our customers achieve their business objectives with passion, integrity and openness – defining the collaborative way that we work, encompassing our people, our technology and our chemistry – as our Passion for Solutions®. For details of how our Passion for Solutions® can help you, please visit the website: www.aftonchemical.com
---

BRB International is an international lube oil additives, chemicals and silicones producer dedicated to servicing their customers with a wide range of tailor-made solutions. BRB has 11 locations worldwide from which they can supply their markets and meet their customers' needs. BRB's strength lies in the commitment of its 240 employees, putting the customer first and being flexible in both service and product solutions. Their focus on R&D, technical field support, customized products and problem solving mentality gives BRB a unique position in the market. BRB is able to service smaller and middle size customers as well as larger multinationals. For more information, visit www.brb-international.com/
---

Chevron Base Oils, a division of Chevron Corporation, provides a global slate of premium Group II base oils. Our technically substitutable base oils, produced at multiple plants are made available from a network of regional supply hubs centrally located near the world's largest lubricant markets. Our base oils are suitable for more than 90% of the world's formulating needs for automotive and industrial lubricants. We work closely with lubricant manufacturers, additive companies, original equipment manufacturers and industry groups such as API, SAE, ILSAC and ACEA to advance industry standards that protect engine performance while enabling environmental compliance for new engine designs.Chevron Corporation is one of the world's leading integrated energy companies, with subsidiaries that conduct business worldwide. The company's success is driven by the ingenuity and commitment of approximately 62,000 employees who operate across the energy spectrum. Chevron explores for, produces and transports crude oil and natural gas; refines, markets and distributes transportation fuels and other energy products; manufactures and sells petrochemical products; generates power and produces geothermal energy; provides energy efficiency solutions; and develops the energy resources of the future, including biofuels and other renewables. Chevron is based in San Ramon, California. More information about Chevron is available at www.chevron.com.
---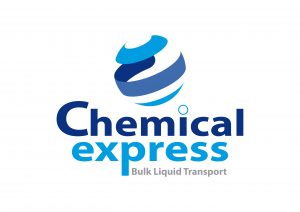 Chemical Express offers transport services proposing innovative solutions aimed to realize continuous improvement in areas such as security, safety, sustainability, innovation, health, environment, quality and cost saving. Our goal is to have satisfied and loyal customers. Our approach to the customers can be summarized in following points: to identify customer requirements; to study the best logistic solution; to offer a tailor-made service based on high quality, cost awareness and safety. CHEMICAL EXPRESS during 2017 can count on the following fleet (even if these numbers are changing every year considering that C.E. is following to invest, buying new tank containers and other equipments): 73 TRUCKS-allowed to transport dangerous products-equipped with compressor–tracing by satellite control; 115 ROAD TANKERS (all are in stainless steel-insulated allowed to transport dangerous products-3 different compartments with different capacity); 250 CHASSIS – some different sizes (2 and 3 axes) for 20" – 30" and 40"+ 3 tipping chassis and light weight chassis 1200 tank containers – (1 compartment with bassels inside – some different sizes: 26.000 liters of capacity – 33.000 liters of capacity and 35.000 liters of capacity + some multi-compartments 7.500 – 18.000 – 7.500 liters of capacity). Chemical Express headquarter is located in the south of Italy (Napoli); in the North of Italy there is a private parking in Novara too (not far from Milano area). In Spain ,Valencia (Spain) there is also an office with big parking which follow directly the Spanish market. The company arrange transports in all European countries too(especially in Benelux, France, Germany, U.K., Austria, Cezch Republic, Poland, Romania, Sweden, Ireland).For further information please contact us. www.chemicalexpress.it
---
ENI is an energy company employing more than 33.000 people in 73 countries in the world. Eni engages in oil and natural gas exploration, field development and production, as well as in the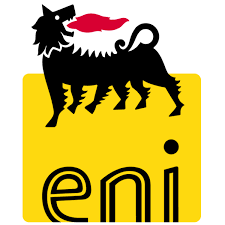 supply, trading and shipping of natural gas, LNG, electricity and fuels. Through refineries and chemical plants, Eni processes crude oil and other oil-based feedstock to produce fuels, lubricants and chemical products that are supplied to wholesalers or through retail networks or distributors. Eni's strategies, resource allocation processes and conduct of day-to-day operations underpin the delivery of sustainable value to all of our stakeholders, respecting the countries where the company operates and the people who work within Eni. Integrity in business management, support in the countries development, operational excellence in conducting operations, innovation in developing competitive solutions and renewable energy sources, inclusiveness of Eni's people and development of know-how and skills, integration of financial and non-financial issues in the company's plans and processes drive Eni in creating sustainable value. These elements lead to wise investment choices, prevention of risks and the achievement of strategic objectives in the short, medium and long term.
---

Ergon Headquartered in Jackson, Mississippi, USA, Ergon, Inc., and its subsidiaries focus on petroleum-related enterprises. Family owned since its founding in 1954, Ergon now operates as a sophisticated crude oil processor, transporter and marketer of refined products through two independent, collaborative refineries.Built in Vicksburg, Mississippi, in 1978, Ergon Refining, Inc., remains the largest manufacturer of naphthenic oil in the world. Naphthenic oils are used in numerous applications including transformer oils, compound blending operations,rubber products, chemical processing, printing inks, metalworking fluids,refrigeration oils, hydraulic fracturing oils, paints and greases.In 1997, Ergon – West Virginia, Inc.,acquired the Newell, West Virginia, refinery from Quaker State. Built in 1972,the Newell refinery produces fuels and highly refined paraffinic specialty products, including Group I bright stock and Group II neutral oils. Ergon's refined products are marketed and distributed worldwide via strategically positioned storage terminals, facilitating consistent, secure supply throughout North and South America, Europe, the Middle East, Africa and Asia. Please visit ergoninternational.com to learn more about our full range of specialty oil solutions.
---
GQOIL company starting in 2012 provide more effectively blending than now, including all important for modern technology: CAPEX/OPEX economies and positive influence on natural environment also. This influence is possible thanks to low electricity consumption (2,4 kWh/MT average) and through  significant reduction of process heating (up to 95%, depends on

geographical region). Such high level of the heating reduction can be reached in the CCBL blender by using of a variations of premix stream velocity, inducing the heating and mixing processes internally. The launching process of CCBL technology is very flexible and intangible for pending manufacturing process. CCBL is able to work either as simple blender with manual dosing or be connected with automation dosing system.  The CCBL ability to work in real industrial conditions was tested at PRISTA OIL site in July 2015. Each production test has been closed by accredited laboratory measurements – see www.gqoil.com
---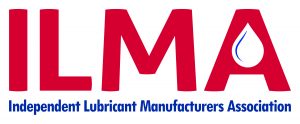 The Independent Lubricant Manufacturers Association (ILMA) was founded in 1948. ILMA's 328 members include independent lubricant companies that produce more than 25% of all lubricants and 80% or more of the metalworking fluids and other specialty industrial lubricants sold in the U.S., and key suppliers of raw materials and services to independent lubricant manufacturers. For more information, visit www.ilma.org.
---

IMCD is a leading company in sales, marketing and distribution of specialty chemicals and food ingredients. Representing major global producers, our sales people are market focused technical experts who offer solutions for customers' problems utilizing our comprehensive and complementary product portfolio. We provide our partners with optimum tailored solutions for multi-territory distribution management in EMEA, Asia-Pacific and Americas. Through our people, their expertise and the creation of open and lasting partnerships, IMCD is able to provide advice on formulation, production process and application, thus generating unrivalled growth for our partners. Headquartered in Rotterdam, The Netherlands, IMCD employs over 1,700 professionals in more than 40 countries. For more information, please visit www.imcdgroup.com
---

KEMAT is a privately held company founded in 1989, operating globally with an expanding portfolio.  It is the largest independent distributor of polyisobutylenes and related products in the EMEA region.  The company has unparalleled experience and insights into PIB markets and applications with strong supplier relationships for more than 28 years. Having built up an expertise in the supply of additives to the lubricants industry, KEMAT has expanded over the years to supply a wide range of additives to a diverse customer base across a multitude of different industry segments. The international B2B team covers a broad range of expertise, from physics to chemistry, engineering to pharmaceutical science, management and logistics, all at a specialist level.  An internationally speaking company for an international market. As well as Polybutenes, KEMAT also distributes Poly Alpha Olefins and Natural Oils to different market segments such as Lubricants & Greases, Plastics & Rubbers, Sealants & Adhesives and Cosmetics. Offering Supply Chain Reliability, it has distribution centres in NL, BE, UK, FR, IT and TR with readily available stock across all grades: a wide range of high quality PIBs, bulk tank containers, IBCs and drum packaging as well as a drumming facility. KEMAT continues to build its strength and reputation on providing timely deliveries of high quality products at competitive prices and giving personal attention to both supplier and customer requirements. For more information, please visit www.kematbelgium.com
---

Pilot Chemical is a privately owned and independent global specialty chemical company providing high quality products and services to the metalworking and lubricant, household and industrial, personal care, oilfield, and emulsion polymerization industries. Proprietary core technologies involve alkylation, sulfonation, sulfation and a number of other specialty operations. Pilot, an industry leader in chemical innovation and safety, owns the most state-of-the-art continuous sulfation process in North America and is the world's largest manufacturer of disulfonates. To learn more, visit www.pilotchemical.com.
---

Q8 Conqord Oils a company of Kuwait Petroleum International that develops, produces andmarkets lubricants in Italy and abroad, with Q8Oils and ROLOIL brands. ConqordOil has a long history in the design and manufacture of specialty lubricantsdedicated to automotive and industrial applications. Our laboratories perform aconstant research, development and maintenance work on formulations to providethe highest standards and application performance and meet any new need of themarket. The production departments, technologically advanced, are, as theMetalworking fluids line dedicated for metal working operations, a referringpoint for the entire Q8Oils Group. The commercial network, unique in lubricantssegment in Italy, is distributed throughout the country. The Sales Force,Customer Service and Technical Support are constantly oriented to customerssatisfaction. Conqord Oil is one of the largest operators in the Italianmarket.
---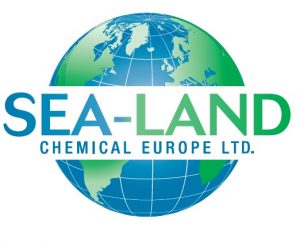 Sea-Land Chemical Europe Ltd is part of the Sea-Land Chemical Group of Companies, headquartered out of Cleveland, Ohio, USA. Sea-Land Chemical Europe has its base in the north west of England, at the heart of the chemical industry in the UK. The company represents and distributes a wide portfolio of specialty chemicals across Europe and into the Middle East. Business partners and suppliers utilize the technical expertise and experience of our sales force to provide a conduit into our key customer markets of:
– Lubricants
– Household, Institutional and Industrial Cleaners
– Paints and Coatings
Sea-Land Chemical Company has a long history over forty years of providing specialty chemicals to a wide industrial customer base across North America. The company approach to providing high quality products utilizing a flexible and responsive network of warehousing facilities, is being replicated in Europe within the new organisation.
---

TEMIX OLEO is a producing company, with long experience in the distribution of oleochemicals based on renewable and biodegradable raw materials. Combining experience and innovation, Temix Oleo pays particular attention to a sustainable chemistry, promoting the use of selected eco-friendly products in various fields, such as lubricants, cosmetics and personal care, as well as other industrial applications. Based in Bologna (Italy), the manufacturing site has a production capacity of 50.000 tons/year Fatty Acids/Glycerine and 30.000 tons/year Esters. Temix Oleo service and technical support is extended to the customers, by helping them to select the most appropriate ingredient that can better suit their own use. For more information, visit temixoleo.com
---

VISCOLUBE is an international playerin the regeneration of waste lube oil with significant experience in processand technological development, plant operation and maintenance and high qualitylube production. Established in 1963, Viscolube is oneof the few European companies specialized in waste oil re-refining. Viscolubeproduces a lubricating base oil whose properties are equal or even betterthan those of the virgin base oils currently on the market. Present in Italy with two productionfacilities, Viscolube has the capacity to treat more than 150,000 tonnes/y ofwaste oil, thus producing more than 100,000 tonnes/y of re-refined base oil. Since its establishment, Viscolubehas been trying to attain ever higher quality standards for its re-refinedlubricating base oils, while limiting its impact on the environment. Viscolubehas successfully developed a process which allows to treat several types ofwaste oil with high flexibility and maximum base oil recovery. Thistechnology, at whose heart is the hydrofinishing unit, enables the productionof base oils with API Group II features by treatment with hydrogen at highpressure. Viscolube's re-refined lubricating bases, obtained through highpressure catalytic hydrogenation, have excellent chemical-physical features(low sulphur and unsaturates content and a very low aromatics content) for avariety lubricating applications in both the automotive and the industrialsector. This technology – named Revivoil ™ -has already been successfully exported to several countries. For more information, please visit www.viscolube.it
---

Zeller+Gmelin, with more than 900 employees is over 150 years old medium-sized and independent enterprise with subsidiary companies in 12 countries. Zeller+Gmelin is a specialist in the production of high-quality products like automotive and industrial lubricants, UV-printing inks and chemical products. The company has many years of experience in research and development. In the field of industrial lubricants Zeller+Gmelin produces and sells high performance lubricants for cutting and chipless metal forming, for wire drawing and for cold extrusion as well as corrosion protection agents and industrial oils. With the successful brand of 'Divinol' Zeller+Gmelin offers top products for the automotive sector, for agriculture as well as release agents for asphalt. It is a firm basic principle of the enterprise to align economic, environmental and health criteria with the development and fabrication of new products. Furthermore, the company has received several times in a row the Supplier Award by Robert Bosch. For more information, visit www.zeller-gmelin.com