Sponsorship
Looking for opportunities to increase your visibility in the lubricants industry?
Check out our sponsorship opportunities !
Should you be interested by our offers, please do not hesitate to contact us! (Carole Rey-Pouliquen – info@ueilcongress.org)
---
We're delighted to introduce you to UEIL 2019 sponsors
A huge thanks for their support!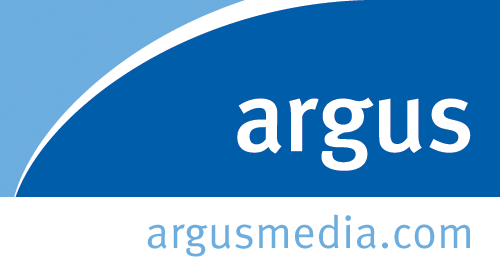 ARGUS 
Argus is a global leader in energy and commodity price reporting, news and analysis. The Argus Global Base Oils weekly spot report covers key markets including Europe, US, Russia, Asia-Pacific and China.  Coverage also includes the growing Group II market and four Group II price assessments: N100, N150, N220 and N600 with five years price history; European Group I domestic and export price assessments; European Group III prices: 4cst, 6cst, 8cst; plant maintenance and upcoming capacity data; Baltic and Black Sea Group I prices; oil products prices; freight fixtures and enquiries; fundamental data; and market commentary.
Global energy and commodity intelligence agency Argus produces price assessments and analysis of crude oil, power, generation fuels, metals, fertilizers, petrochemicals and other energy and commodities.  Argus offers bespoke consulting services and industry-leading conferences. Companies in 140 countries around the world use Argus data to index physical trade and as benchmarks in financial derivative markets as well as for analysis and planning purposes.  Argus is an independent media organisation founded in 1970, headquartered in London with 22 offices and almost 1000 staff.  Argus is a privately held UK-registered company, owned by employee shareholders and global growth equity firm General Atlantic.
---

CHEVRON BASE OILS
Chevron Base Oils, a division of Chevron Corporation, provides a global slate of premium Group II base oils. Our technically substitutable base oils, produced at multiple plants are made available from a network of regional supply hubs centrally located near the world's largest lubricant markets. Our base oils are suitable for more than 90% of the world's formulating needs for automotive and industrial lubricants. We work closely with lubricant manufacturers, additive companies, original equipment manufacturers and industry groups such as API, SAE, ILSAC and ACEA to advance industry standards that protect engine performance while enabling environmental compliance for new engine designs.
Chevron Corporation is one of the world's leading integrated energy companies, with subsidiaries that conduct business worldwide. The company's success is driven by the ingenuity and commitment of approximately 62,000 employees who operate across the energy spectrum. Chevron explores for, produces and transports crude oil and natural gas; refines, markets and distributes transportation fuels and other energy products; manufactures and sells petrochemical products; generates power and produces geothermal energy; provides energy efficiency solutions; and develops the energy resources of the future, including biofuels and other renewables. Chevron is based in San Ramon, California.
More information about Chevron is available at www.chevron.com.
---

BRB International is an independent global producer of Lube oil Additives, & Chemicals. For over 35 years we have been active in the automotive, industrial and off shore industry. With our own brands Petrolad® and Viscotech® we deliver a full range of innovative and tail-made solutions.
BRB International has more than 12  locations worldwide from which we can supply our markets and meet their customers' needs. BRB's strength lies in the commitment of its 240 employees, putting the customer first and being flexible in both service and product solutions.
Our focus on R&D, technical field support, customized products and problem solving mentality gives us a unique position in the market. Therefore, we are able to service smaller and middle size customers as well as larger multinationals worldwide.
---
CHEMLUBE is a leading company engaged in the global trading, blending and distribution of base oils since 3 decades. Our goal is to provide customers with competitive price, quality base oils formulated to meet their specific requirements with a top service. Chemlube's skilled professionals have the capability to identify and procure the right product, sourced from the world's leading base oil producers. Our experienced logistic professionals ensure the product arrives worldwide on time, within specifications and fits perfectly in the supply chain of the customers.
Chemlube is the sole distributor of high quality ADNOC Abu Dhabi National Oil Company Group III+ base oil in Europe. Chemlube distributes ADNOC AD BASE to customers throughout Europe by barge, trucks, flexibags, iso-containers and rail from terminals located in Le Havre, France and Dordrecht, The Netherlands.
Available are AD BASE 2 – 3 – 4 – 6 – 8cst.
With very high VI, excellent cold properties CCS, very low Noack, AD BASE has outstanding technical properties widely recognized in the market.
Living with more and more stringent environment regulations, low consumption vehicles, AD BASE is the perfect Basestock to fit with the needs of the market.
As additional approvals are obtained for ADNOC Group III+ Base oil, Chemlube is systematically expanding customer base. With the support of ADNOC, Chemlube is committed to developing long term supply relationships with European customers of all sizes. Depending upon the needs of particular customers, Chemlube can supply on a spot basis or can enter into longer term supply arrangements.
CHEMLUBE AD BASE OIL FOR A CLEANER FUTURE  
---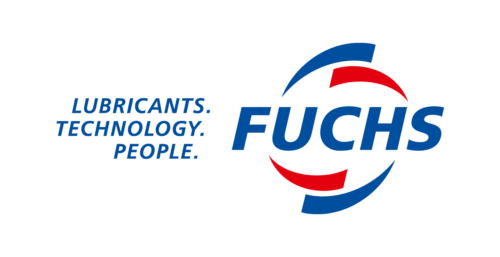 Fondé en Allemagne, FUCHS est un groupe international qui développe, produit et commercialise des lubrifiants et spécialités associées depuis plus de 85 ans. FUCHS est présent dans quasiment tous les domaines d'application et secteurs. Avec quelque 60 entreprises et près de 5 000 employés dans le monde, le Groupe FUCHS est le plus grand fournisseur indépendant de lubrifiants.
La gamme de produits FUCHS comprend plus de 10 000 produits et services associés dans six catégories clés :
FUCHS compte plus de 100 000 clients dont des entreprises présentes dans les secteurs suivants : fournisseurs de l'industrie automobile, équipementiers, exploitation et prospection minières, métallurgie, agriculture et exploitation forestière, aéronautique, production d'énergie, ingénierie mécanique, bâtiment et transports, sidérurgie, ciment, industrie agro-alimentaire, production du verre, moulage et forgeage, etc.
En étroite collaboration avec ses clients, FUCHS développe des solutions complètes, innovantes et sur mesure destinées aux applications les plus diverses. En tant que fabricant de lubrifiants, FUCHS se distingue en termes de performances, de durabilité, de sécurité, de fiabilité, d'efficience et d'économies de coûts. Notre engagement : une technologie à forte rentabilité.
FUCHS en France
FUCHS prend ses racines en France avec la société des HUILES LABO créée en octobre 1940. Au fil des années, la société FUCHS LUBRIFIANT FRANCE S.A. s'est renforcée des acquisitions de :
LABO INDUSTRIE
POLAROIL
COFRAN
ALOJIDAC
VALLUY
SILKOLENE
FUCHS LUBRIFIANT FRANCE S.A. emploie 275 collaborateurs et réalise 115 millions d'euros de chiffre d'affaires.
Notre siège social est à la frontière des communes de Nanterre et Rueil-Malmaison.(92)
Notre usine de Nanterre produit annuellement quelque 40.000 tonnes de lubrifiants dans un souci permanent de qualité.
Nos certifications ISO 9001, ISO 14001 et ISO 45001 témoignent de notre investissement dans le progrès permanent et le développement durable.
Comex :
Ralph RHEINBOLDT – Président du Conseil d'Administration
Marc SECHE – Directeur Général
Stéphane BOUILLOUX-LAFONT – Directeur de la Division Industrie
Stéphane ROBLIN – Directeur de la Division Automobile
Timothée MARCHAND – Directeur Export
Lucia CARVALHO – Directrice Financière
Karine BOITEL – Directrice Technique Automotive
Roseline BAUDE – Directrice Administration des ventes
---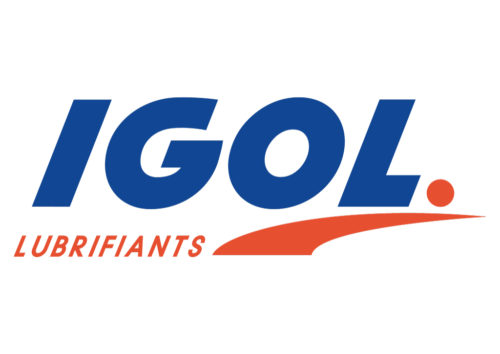 IGOL, A FRENCH LUBRICANTS BRAND
In 1949, a dozen heads of independent lubricant producers and distributors across France joined together to create a single and innovative organisation: the IGOL France franchise.
Today, IGOL is one of the leading French independent lubricant manufacturers. Well known and recognised, around the world, in all sectors where it markets its lubricants and other products.
For the last 70 years, the company has prioritised quality, innovation, performance and close relationships with its customers – all with a view to establish effective partnerships with each and every customer.
IGOL offers a large range of products perfectly matching market requirements and every sector's needs: car lubricants, heavy vehicles, public transport, motorcycling, maritime and industry sectors.
IGOL's newly developed 15 hectares site near Amiens in France will soon be using hi-tech processes with a goal to improve the service to its clients, the quality of its product lines, its staff wellbeing as well as the security of its installations and finally always trying to better contribute to the protection of the environment.
IGOL is part of the Cipelia Group.
---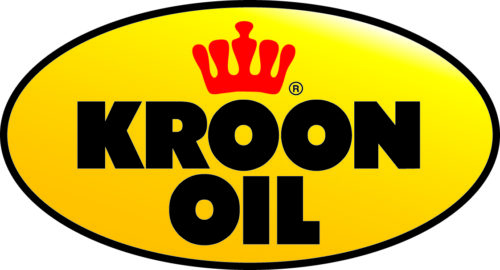 KROON-OIL
Kroon-Oil manufactures high quality lubricants for the automotive and motorcycle industries, agricultural, marine and industrial sectors since 1906.
The entire process, from raw material to finished product takes place in-house at our own blending plant in the Netherlands. Official approvals awarded by major OE manufacturers are inextricably linked to the Kroon-Oil quality. A unique 24/7 product recommendation advise on the Kroon-Oil website backed by an extensive product range, supported by an enthusiast team of product specialists, are the anchors of our success.
For us, oil is not just oil; it is our passion. We live up to our company's slogan
"The Experts' Choice", exchanging technical information in every possible way. Kroon-Oil's DNA is about striving for the highest level of customer service, every day. Kroon-Oil brands are currently sold in more than 70 countries.
Kroon Oil is part of the Cipelia Group.
---


PILOT CHEMICAL
Pilot Chemical is a privately owned and independent global specialty chemical company providing high quality products and services to the metalworking and lubricant, household and industrial, personal care, oilfield, and emulsion polymerization industries.
Proprietary core technologies involve alkylation, sulfonation, sulfation and a number of other specialty operations. Pilot, an industry leader in chemical innovation and safety, owns the most state-of-the-art continuous sulfation process in North America and is the world's largest manufacturer of disulfonates.
To learn more, visit www.pilotchemical.com.
---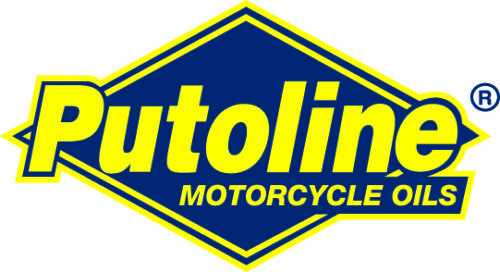 PUTOLINE OIL
Putoline Oil is a leading brand in the lubricants market focusing exclusively on the motorcycle segment. Putoline Oil was founded in 1970 and began by selling lubricants for bicycles and mopeds, but soon grew to include specific products for motocross and road bikes.
Thanks to the excellent quality of the products and many contacts with racing teams, Putoline Oil developed into a well-known brand in off-road and road markets. The range of products expanded enormously into the most extensive product range available on the market today including many specialties, being sold in over 45 countries.
Putoline Oil is a dynamic and modern brand that, thanks to continuous research, leads the way in the field of advanced additive technologies and is capable of responding rapidly to market developments.
Putoline Oil is part of the Cipelia Group.
---
UNIL OPAL
Unil Opal formulates, manufactures and markets complete ranges of lubricants and services exclusively intended for professionals throughout the main market segments: industry, metallurgy, automobile, agriculture, heavy vehicles, construction and bio-lubricants.
Unil Opal's 3 manufacturing sites produce and sell over 35 000 tons of lubricants a year. All of our production sites are in France. Our main site is situated in the Loire Valley in the town of Saumur.
Unil Opal's wide product range meets the latest technology requirements and are the result of our ongoing research. Our laboratory constantly guarantees optimum and up-to-date product quality and consistently meets new market needs. That is why over a hundred new formulas are developed each year continuously improving our product range to the satisfaction of our national and international customers.
Lubrifiants, lubricants, Schmierstoffe, lubricantes, lubrificanti… Unil Opal products are sold in many different languages depending on their destination. Europe, Africa, the Middle-East, Asia and the Pacific are now the main geographic regions where  Unil Opal sells its products.

Unil Opal considers customer satisfaction, protecting the environment as well as staff health and safety essential parts of its corporate responsibilities. Unil Opal's operations and services are based on QSE principles that follow all three ISO 9001, ISO14001 and OHSAS 18001 standards.
Unil Opal is part of the Cipelia Group.
---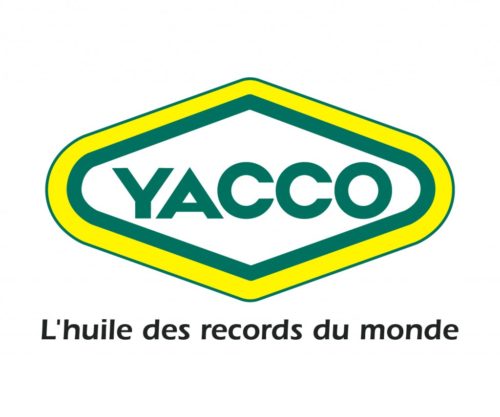 YACCO
Founded in 1919 by Jean Dintilhac, Yacco is a French company that produces engine oils, coolant, transmission and hydraulic lubricants intended for motorcycles, cars, heavy vehicles, public transport and farming equipment.
Yacco is celebrating its 100th anniversary this year. The brand has a long history of sports and technical success, thanks to its constant search for better products, to the greatest satisfaction of its French and overseas customers.
Yacco accomplished many technical achievements, and has beaten many World Records through its sporting successes.
To date, with the implementation in the 30's of Voisin's and Citroën's programs, it has broken more than 500 records, which gives it the baseline signature of the brand: "l'Huile des Records du Monde ". (The oil of the world records)
Yacco's legendary accomplishments have been built on the story of Yacco's products and forged in their brand image, which is a mix of technology, customer service and product efficiency."
Yacco is part of the Cipelia Group.
---

Zeller+Gmelin GmbH & Co. KG
The brand with the clear plus
Zeller+Gmelin GmbH & Co. KG is an medium-sized, international, market leading manufacturer of lubricants, printing inks and chemicals. With the headquartered in Eislingen/Fils (near Göppingen) is the company still family owned.
With our 16 branches and subsidiaries worldwide we are well connected and delivery our products in more than 80 countries. Our high-quality products of the divisions industrial lubricants, Divinol lubricants for automotives, land & forestry and release agents, printing inks and chemicals internationally take a leading position on the market. We attach importance to individual and holistic solutions and offer research, development and production – everything from a single source – from expert source.
We understanding + providing solutions, this is what we have doing for more than 150 years. Because we understand our customers and create solutions – reliable, flexible and tailor-made. That´s something we owe to the quality of our work and of courses to the experience, expertise and passion of our employees.
These values we combine in our brand promise "EXPERTLY DONE."
Steelworks and car manufacturers rely on our products as we recognize the signs of the times. We have therefore developed systematically to become experts in lubricants – with over 700 premium-quality industrial lubricants offering the best proof of this. We work very closely with our customers to implement new expertise and ideas. By responding to your individual requirements with speed, flexibility and creativity: from product    development and in-house production as well as from the latest analysis laboratories to disposal. None of this would be possible without the perfect dovetailing of research and development, production and sales in our streamlined organisation.
A clear plus!
Our Partners
Argus Media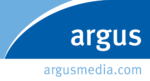 Argus is an independent media organisation with almost 1000 staff. It is headquartered in London and has 22 offices in the world's principal commodity trading and production centres. Argus produces price assessments and analysis of international energy and other commodity markets, and offers bespoke consulting services and industry-leading conferences. Companies in 140 countries around the world use Argus data to index physical trade and as benchmarks in financial derivative markets as well as for analysis and planning purposes. Argus was founded in 1970 and is a privately held UK-registered company. It is owned by employee shareholders and global growth equity firm General Atlantic.
---
CIS Base Oil and Lubricants

CIS Base Oil and Lubricants is your entry point to the vast Russian and the CIS market of base oils and lubricants. Co-hosted with Rosneft Lubricants, one of the largest lubes producers in Russia, this event brings together industry professionals from Russia, Ukraine, Byelorussia, Kazakhstan, Uzbekistan and Azerbaijan.
You can expect to see over 250 delegates representing the entire industry value chain, quality presentations from key industry players and a balanced audience, allowing you to assess where the growth areas are in this geographical region.
The Re-refining Focus Day is co-located with the CIS Base Oil and Lubricants conference. It is specifically designed to address business opportunities in the sector of used oils re-refining, with projects, market intelligence and case studies presented by leading experts in used oil upcycling.
---
ELGI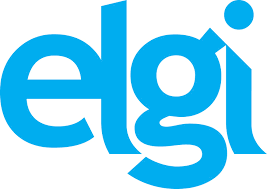 About the ELGI:
The ELGI was established in May 1989 and is an independent, self-governing institute, financed solely by members. It is one of a group of scientific and technical institutes active in the field of tribology dealing with lubricating greases and associated products. The institute is involved in all aspects of this product group, particularly those concerning the technical, economic, ecological and legislative positions in Europe.
A number of working groups have been created to deal with important issues in the European grease market. Current topics include Railway Lubricants, Bio-based Greases, Fundamental Research, Food Industry Lubrication, Test Methods, Aerospace Greases, Education & Training and Grease & the Environment, Grease Shelf Life, REACH, Grease Particle Evaluation. Other groups are encouraged and the ELGI facilities are available for such activities.
---
F&L Asia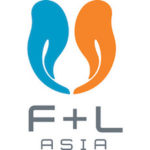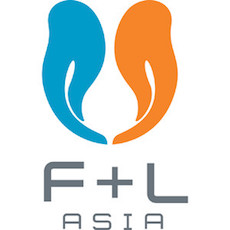 For more than 20 years, F&L Asia Ltd. has remained the preferred media choice for industry giants. Unparalleled thought leadership, stringent content quality standards and uncompromising journalism— gathering facts directly from the frontline, including from
its permanent bases at the heart of the strategic Asian region are some of F&L Asia's core strengths and the reason why it retains an unchallenged "first with the latest" position.
F&L Asia's diverse portfolio of unique and powerful lead generation tools fulfils the needs of hundreds of fuels and lubes operators of all sizes, all disciplines, and from around the world. This empowers them to increase their brand awareness and establish, promote and nurture fluid industry connections globally.
---
Lubesngreases

 LNG Publishing has been covering the global lubricants industry for more than 23 years. Lubes'n'Greases publications and products deliver hard news, features and informed opinions covering automotive and industrial lubricants, metalworking fluids, greases, base stocks, additives, biodegradable and synthetic products, packaging, and testing, as well as the companies, people, prices, issues and trends affecting the industry. For more information about LNG's products visit www.LubesnGreases.com.
---
OilDoc

OilDoc is one of the worldwide leading providers of seminars, in-house training programs, online-training and consulting regarding efficient applications of lubricants, wear & oil condition monitoring, tribology and lubricant analyses.
With the bi-annually held OilDoc Conference and Exhibition, which took place for the first time in February 2011, the company provides a trend-setting platform to deal with topics like lubrication, maintenance and tribology. Providing expert assessments and an individual troubleshooting service is, of course, also part of the OilDoc portfolio.