Fees and Registration
The 2019 UEIL Annual Congress will be held in Cannes (France) from 23 to 25 October!
The registration link will soon be available
For further information, contact us: info@ueilcongress.org
REGISTRATION FEES
Congress fees

Until 31 May 2019

After 31 May 2019

Full Congress
€824.00 + 20% VAT if applicable
€940.00 + 20% VAT if applicable
One-Day Congress
€651.00 + 20% VAT if applicable
€761.00 + 20% VAT if applicable
Gala Dinner
€104.00 + 20% VAT if applicable
Speaker ticket
Free
Full and one day congress fees for delegates include the Opening Reception on Wednesday 23 October, the Welcome Dinner on Wednesday 23 October and the Gala Dinner on Thursday 24 October.
Prices indicated above do not include 20% French VAT
Please note that hotel accommodation is not included in the conference fee
Terms and conditions
FEES: All Delegate fees are inclusive of lunch, refreshments, conference documentation and attendance to the Opening Reception, Welcome Dinner and Gala Dinner.
VAT: Under EU Customs and Excise Regulations Delegates are required to pay VAT on any conferences taking place within the EU. All fees are subject to French VAT. Delegates may be entitled to reclaim this cost.
For further information please contact our VAT consultant European VAT Desk: Place Constantin Meunier 20/6 1190 Brussels, Belgium – Tel:+32.2.351.26.00 / www.vatdesk.eu
CANCELLATIONS: Any cancellation must be communicated in writing not less than 5working days before the event and will be subject to an administration charge of €100 for the delegate conference pass. Partners' cancellation fees is €50. We regret that no refunds will be made for invoices cancelled after this time and the full registration fee will be payable. Substitutions may be made at any time.
DATA PROTECTION: All the information collected for the UEIL Congress 2019 is confidential. The data will be held on a database and will be owned by UEIL for the purposes of running the Congress. UEIL will not share this information with any third parties for either commercial or other reasons. Should your personal data need to be updated, you can access it upon request. Your details will not be made available to external companies for marketing purposes.
FORCE MAJEURE: 'Force majeure' frees both parties, the delegate and the organizer, from the contractual responsibilities of this agreement. Force majeure includes: e.g. war, military occupation, riot, strike, total collapse of the provision of supplies, total suspension of air traffic (except in the case of adverse climatic conditions and strike).
TRAVEL INSURANCE: Delegates are advised to procure their own personal and travel insurance.
Sponsorship
Looking for opportunities to increase your visibility in the lubricants industry?
Check out our sponsorship opportunities !
Should you be interested by our offers, please do not hesitate to contact us! (Carole Rey-Pouliquen – info@ueilcongress.org)
---
We're delighted to introduce you to UEIL 2019 sponsors
A huge thanks for their support!

CHEVRON BASE OILS
Chevron Base Oils, a division of Chevron Corporation, provides a global slate of premium Group II base oils. Our technically substitutable base oils, produced at multiple plants are made available from a network of regional supply hubs centrally located near the world's largest lubricant markets. Our base oils are suitable for more than 90% of the world's formulating needs for automotive and industrial lubricants. We work closely with lubricant manufacturers, additive companies, original equipment manufacturers and industry groups such as API, SAE, ILSAC and ACEA to advance industry standards that protect engine performance while enabling environmental compliance for new engine designs.
Chevron Corporation is one of the world's leading integrated energy companies, with subsidiaries that conduct business worldwide. The company's success is driven by the ingenuity and commitment of approximately 62,000 employees who operate across the energy spectrum. Chevron explores for, produces and transports crude oil and natural gas; refines, markets and distributes transportation fuels and other energy products; manufactures and sells petrochemical products; generates power and produces geothermal energy; provides energy efficiency solutions; and develops the energy resources of the future, including biofuels and other renewables. Chevron is based in San Ramon, California.
More information about Chevron is available at www.chevron.com.
---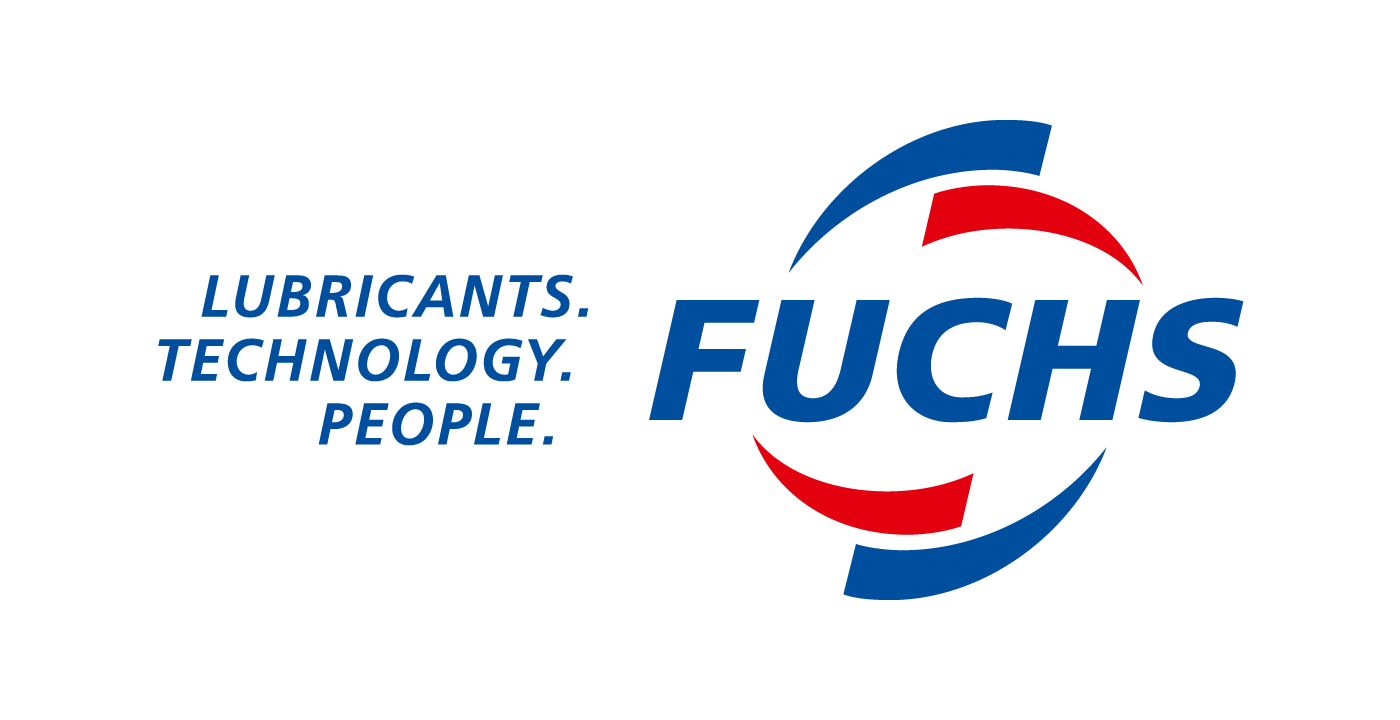 ---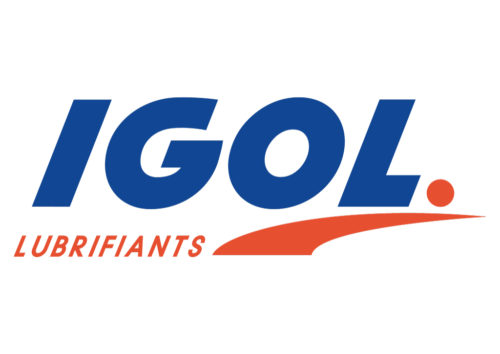 IGOL, A FRENCH LUBRICANTS BRAND
In 1949, a dozen heads of independent lubricant producers and distributors across France joined together to create a single and innovative organisation: the IGOL France franchise.
Today, IGOL is one of the leading French independent lubricant manufacturers. Well known and recognised, around the world, in all sectors where it markets its lubricants and other products.
For the last 70 years, the company has prioritised quality, innovation, performance and close relationships with its customers – all with a view to establish effective partnerships with each and every customer.
IGOL offers a large range of products perfectly matching market requirements and every sector's needs: car lubricants, heavy vehicles, public transport, motorcycling, maritime and industry sectors.
IGOL's newly developed 15 hectares site near Amiens in France will soon be using hi-tech processes with a goal to improve the service to its clients, the quality of its product lines, its staff wellbeing as well as the security of its installations and finally always trying to better contribute to the protection of the environment.
IGOL is part of the Cipelia Group.
---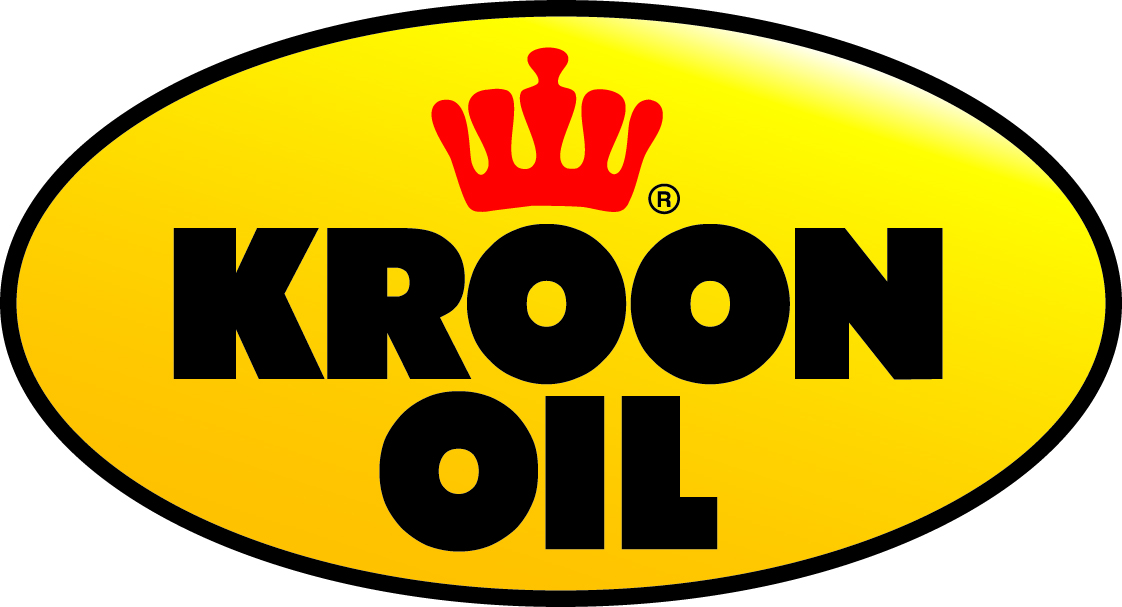 KROON-OIL
Kroon-Oil manufactures high quality lubricants for the automotive and motorcycle industries, agricultural, marine and industrial sectors since 1906.
The entire process, from raw material to finished product takes place in-house at our own blending plant in the Netherlands. Official approvals awarded by major OE manufacturers are inextricably linked to the Kroon-Oil quality. A unique 24/7 product recommendation advise on the Kroon-Oil website backed by an extensive product range, supported by an enthusiast team of product specialists, are the anchors of our success.
For us, oil is not just oil; it is our passion. We live up to our company's slogan
"The Experts' Choice", exchanging technical information in every possible way. Kroon-Oil's DNA is about striving for the highest level of customer service, every day. Kroon-Oil brands are currently sold in more than 70 countries.
Kroon Oil is part of the Cipelia Group.
---

PILOT CHEMICAL
Pilot Chemical is a privately owned and independent global specialty chemical company providing high quality products and services to the metalworking and lubricant, household and industrial, personal care, oilfield, and emulsion polymerization industries.
Proprietary core technologies involve alkylation, sulfonation, sulfation and a number of other specialty operations. Pilot, an industry leader in chemical innovation and safety, owns the most state-of-the-art continuous sulfation process in North America and is the world's largest manufacturer of disulfonates.
To learn more, visit www.pilotchemical.com.
---
PUTOLINE OIL
Putoline Oil is a leading brand in the lubricants market focusing exclusively on the motorcycle segment. Putoline Oil was founded in 1970 and began by selling lubricants for bicycles and mopeds, but soon grew to include specific products for motocross and road bikes.
Thanks to the excellent quality of the products and many contacts with racing teams, Putoline Oil developed into a well-known brand in off-road and road markets. The range of products expanded enormously into the most extensive product range available on the market today including many specialties, being sold in over 45 countries.
Putoline Oil is a dynamic and modern brand that, thanks to continuous research, leads the way in the field of advanced additive technologies and is capable of responding rapidly to market developments.
Putoline Oil is part of the Cipelia Group.
---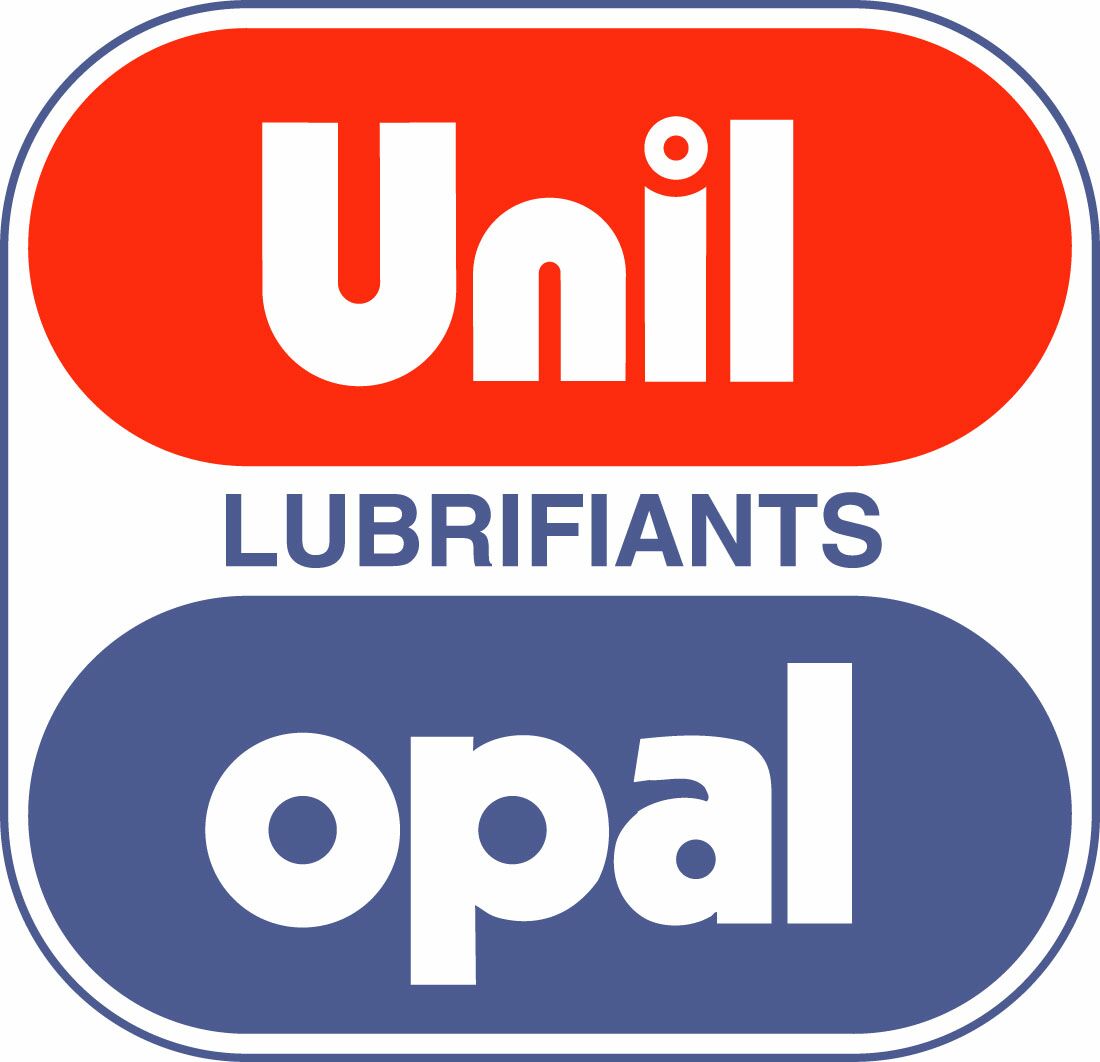 UNIL OPAL
Unil Opal formulates, manufactures and markets complete ranges of lubricants and services exclusively intended for professionals throughout the main market segments: industry, metallurgy, automobile, agriculture, heavy vehicles, construction and bio-lubricants.
Unil Opal's 3 manufacturing sites produce and sell over 35 000 tons of lubricants a year. All of our production sites are in France. Our main site is situated in the Loire Valley in the town of Saumur.
Unil Opal's wide product range meets the latest technology requirements and are the result of our ongoing research. Our laboratory constantly guarantees optimum and up-to-date product quality and consistently meets new market needs. That is why over a hundred new formulas are developed each year continuously improving our product range to the satisfaction of our national and international customers.
Lubrifiants, lubricants, Schmierstoffe, lubricantes, lubrificanti… Unil Opal products are sold in many different languages depending on their destination. Europe, Africa, the Middle-East, Asia and the Pacific are now the main geographic regions where  Unil Opal sells its products.

Unil Opal considers customer satisfaction, protecting the environment as well as staff health and safety essential parts of its corporate responsibilities. Unil Opal's operations and services are based on QSE principles that follow all three ISO 9001, ISO14001 and OHSAS 18001 standards.
Unil Opal is part of the Cipelia Group.
---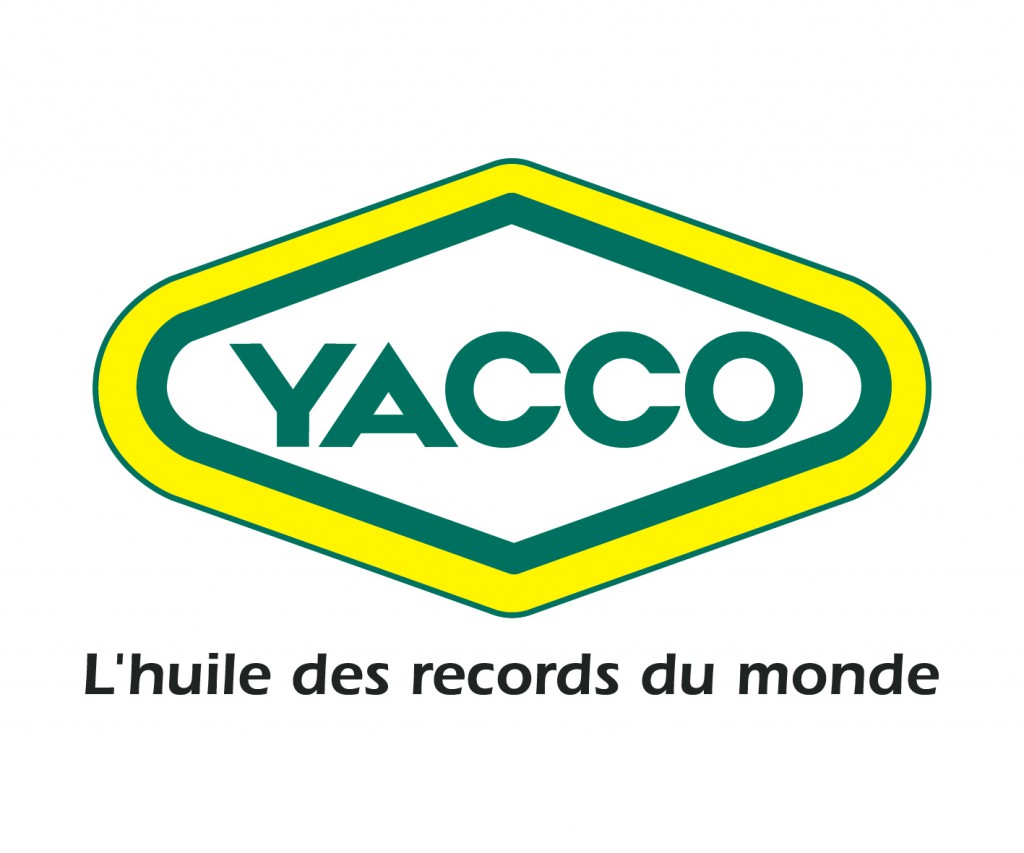 YACCO
Founded in 1919 by Jean Dintilhac, Yacco is a French company that produces engine oils, coolant, transmission and hydraulic lubricants intended for motorcycles, cars, heavy vehicles, public transport and farming equipment.
Yacco is celebrating its 100th anniversary this year. The brand has a long history of sports and technical success, thanks to its constant search for better products, to the greatest satisfaction of its French and overseas customers.
Yacco accomplished many technical achievements, and has beaten many World Records through its sporting successes.
To date, with the implementation in the 30's of Voisin's and Citroën's programs, it has broken more than 500 records, which gives it the baseline signature of the brand: "l'Huile des Records du Monde ". (The oil of the world records)
Yacco's legendary accomplishments have been built on the story of Yacco's products and forged in their brand image, which is a mix of technology, customer service and product efficiency."
Yacco is part of the Cipelia Group.
---

Zeller+Gmelin GmbH & Co. KG
The brand with the clear plus
Zeller+Gmelin GmbH & Co. KG is an medium-sized, international, market leading manufacturer of lubricants, printing inks and chemicals. With the headquartered in Eislingen/Fils (near Göppingen) is the company still family owned.
With our 16 branches and subsidiaries worldwide we are well connected and delivery our products in more than 80 countries. Our high-quality products of the divisions industrial lubricants, Divinol lubricants for automotives, land & forestry and release agents, printing inks and chemicals internationally take a leading position on the market. We attach importance to individual and holistic solutions and offer research, development and production – everything from a single source – from expert source.
We understanding + providing solutions, this is what we have doing for more than 150 years. Because we understand our customers and create solutions – reliable, flexible and tailor-made. That´s something we owe to the quality of our work and of courses to the experience, expertise and passion of our employees.
These values we combine in our brand promise "EXPERTLY DONE."
Steelworks and car manufacturers rely on our products as we recognize the signs of the times. We have therefore developed systematically to become experts in lubricants – with over 700 premium-quality industrial lubricants offering the best proof of this. We work very closely with our customers to implement new expertise and ideas. By responding to your individual requirements with speed, flexibility and creativity: from product    development and in-house production as well as from the latest analysis laboratories to disposal. None of this would be possible without the perfect dovetailing of research and development, production and sales in our streamlined organisation.
A clear plus!