Go back
Message from the President Newsletter March 2018
08/03/2018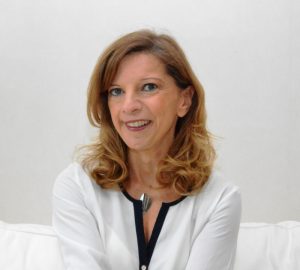 At UEIL we have dedicated the first months of the year to finalising the program of our Annual Congress that will take place in Budapest on October 25-27. Thanks to a very engaged committee and an all-time high participation of members in the preparation, I am very proud to announce that we have put together a strong and unique program.
The theme of the Congress will be "The Lubricant Industry: Embracing the Future".
During the two days of the Congress we will explore and debate the most important challenges that the industry needs to tackle to prepare for the future in a proactive, forward-looking, and solution-oriented manner. The format of the Congress includes presentations from leading experts in different fields and a number of panel discussions with representatives from the global lubricant industry, together with external experts.
We will address a range of hot topics, from 3D printing to sustainability, from innovation to advocacy across borders and sectors, from digitalisation to talent acquisition.
Attracting young talents and fostering the next generation of lubricant experts and innovators is a key success factor for our industry. This poses multiple challenges, starting with education, as it is extremely important to find young professionals equipped with the knowledge and skills to solve tough problems, gather and evaluate evidence, and make sense of information. These are the types of skills that students learn by studying science, technology, engineering, and maths—subjects collectively known as STEM.  Yet, on a global basis, too few students pursue expertise in STEM fields—and there is an inadequate pipeline of teachers skilled in these subjects. What can be done to support STEM education? Can private companies form alliances with universities to attract more students into this line of studies?
This is however only one aspect of the issue. Due to the high market demand for STEM students, the lubricant industry is facing tough competition. A survey conducted by Universum involving over 290,000 business and engineering students from top universities in the world's 12 largest economies (Brazil, Canada, China, France, Germany, India, Italy, Japan, Russia, South Korea, UK and USA) investigated the competitive edge in employer reputation of several organisations to find out which companies and employer characteristics students find most attractive.
In 2017 the top three most attractive employers were, not surprisingly, Google, Microsoft, and Apple. There were only three oil companies in the 50 most attractive employers – Shell in 19th place, ExxonMobil in 25th, and BP in 48th. Our industry is less attractive for students compared to companies with stronger brands. What can we do to increase our industry's appeal?
At this year's Annual Congress we will have the possibility to discuss this issue with a team of experts, including a head-hunter working closely with the lubricant industry, a university professor, a young professional that has chosen to work in our industry, and an HR manager from a lubricant company, with the aim of identifying together approaches and solutions to best prepare our industry for the future.
Our vision is to have a strong Congress that will inspire and propose new approaches for your business. We look forward to seeing many of you there and helping you prepare for the future of the lubricant industry.
Valentina Serra-Holm
UEIL President