Go back
26th ICIS World Base Oils & Lubricants Conference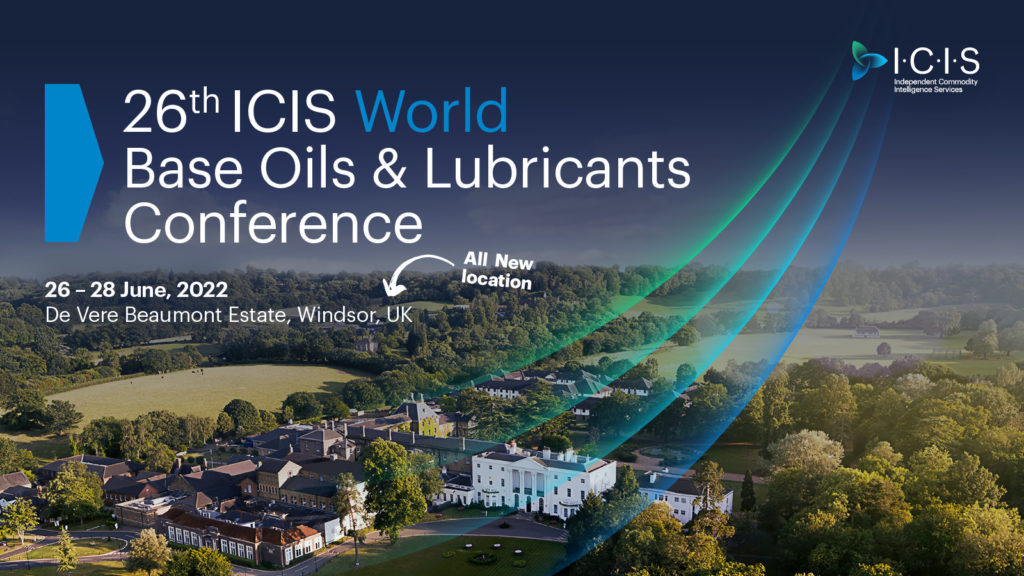 After two years away, the ICIS World Base Oils & Lubricants Conference returns and in a new location that will give you more chances than ever before to connect with your peers, build new commercial opportunities and plan for the future of your organisation.
Sustainability is now at the top of the agenda for organisations. Sales of electric vehicles are booming. Plus, supply chain issues have caused many in the industry to search for new business models. What is your business doing to address these challenges, and how are you going to stay competitive?
As you expect from ICIS, participants will benefit from our market-leading supply and demand insight to gain the competitive edge to succeed in complex market conditions. Join us in historic Windsor, from 26th to 28th June as we discuss these topics and more with the leading figures in the base oils and lubricants community and learn more to ensure that you are able to shape your strategy for the future.
We can't wait to see you at the biggest gathering of the base oils and lubricants professionals in 2022!
Click here to find out more >> https://events.icis.com/ehome/worldbaseoils/home/?cmpid=PLC|CONF|CH9LO-2022-GLOBAL-ueil_listing_homepage
Click here to confirm your place >> https://events.icis.com/ereg/newreg.php?eventid=200236428&&cmpid=PLC|CONF|CH9LO-2022-GLOBAL-ueil_listing_register