For sponsorship opportunities, please consult the 2023 UEIL Sponsorship Brochure below.
We are delighted to introduce you to the sponsors of the 2023 UEIL Congress – a huge thanks to them for their support!
Diamond Sponsor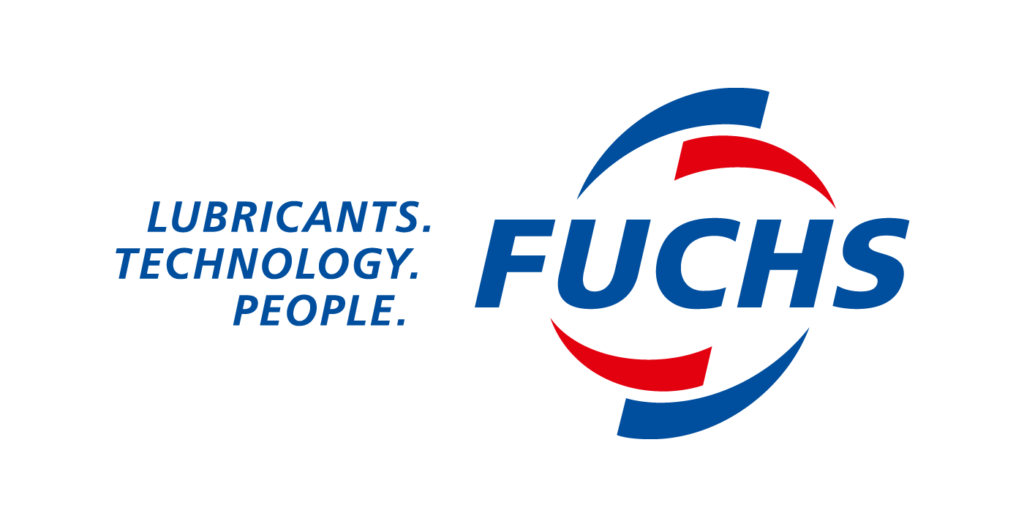 FUCHS is a global Group with German roots that develops, produces and distributes lubricants and related specialties. The FUCHS product program comprises more than 10,000 products and related services in six key categories: Automotive Lubricants, Industrial Lubricants, Lubricating Greases, Metal Processing Lubricants, Special Application Lubricants and Services.
In close contact with its customers, FUCHS develops holistic, innovative and custom-made solutions for the most diverse applications. As a lubricant manufacturer, FUCHS stands for performance and sustainability, for safety and reliability, for efficiency and cost savings. FUCHS stands for a promise: technology that pays back.
FUCHS will be kindly sponsoring our flagship event: the Gala Dinner.
Gold Sponsor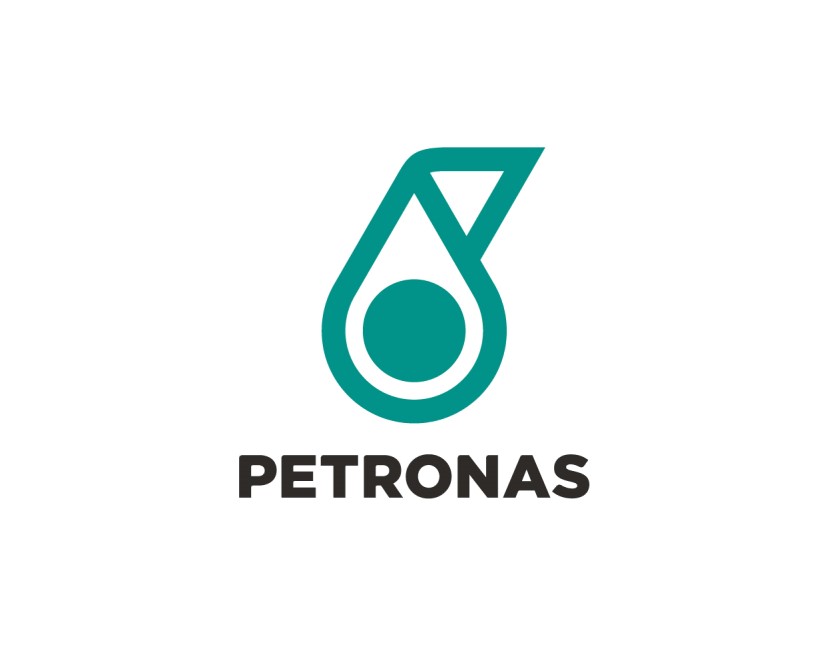 PETRONAS Lubricants International (PLI) is the global lubricants manufacturing and marketing arm of PETRONAS, a dynamic global energy group. Established in 2008, PETRONAS Lubricants International manufactures and markets a full range of high-quality automotive and industrial lubricants products in over 100 markets globally. Headquartered in Kuala Lumpur, PLI has marketing offices globally, managed through regional offices in Kuala Lumpur, Beijing, Turin, Belo Horizonte, Chicago and Durban.
We are a progressive energy and solutions partner, enriching lives for a sustainable future. Our commitment remains to conduct and grow our business in ways that contribute positively to society and the environment.
PLI is driving an aggressive business growth agenda to secure its position as a leading global lubricants company at the forefront of the industry, providing custom-made solutions for every need. For more information, please visit www.pli-petronas.com.
PETRONAS will be kindly sponsoring the Welcome Dinner.
Silver Sponsors

ABN Resource are global recruitment consultants to the lubricant, additive and base oil industry. Specialising in retained search for hard-to-find talent in Executive, Sales, Operations, and Technical positions. Our vision is to provide growth through happy, high performing people that make a safer & more sustainable world.
ABN Resource will be kindly sponsoring a coffee break on Thursday, 1 June.

Biobase is a Swedish GreenTech Company, developing and producing renewable base fluids for a variety of industrial sectors. We are committed to shaping a climate-friendly industry. Through the innovative bio-based solutions we don´t just provide alternatives to fossil-based products but accelerate and lead the transition to green economy at the same time.
Biobase will be kindly sponsoring a coffee break on Thursday, 1 June.
IMCD is a global leader in the formulation, sales and distribution of speciality chemicals and ingredients. IMCD Lubricants & Energy brings together our expertise across the lubricants and fuels sectors. Our dedicated technical experts offer base oils, additive components and packages for automotive and industrial oils and greases. Together with our supply partners, we accelerate progress by finding solutions to your formulation or processing needs.
IMCD will be kindly sponsoring a coffee break on Thursday, 1 June.
Multisol and Brenntag will be kindly sponsoring the lunch break on Thursday, 1 June.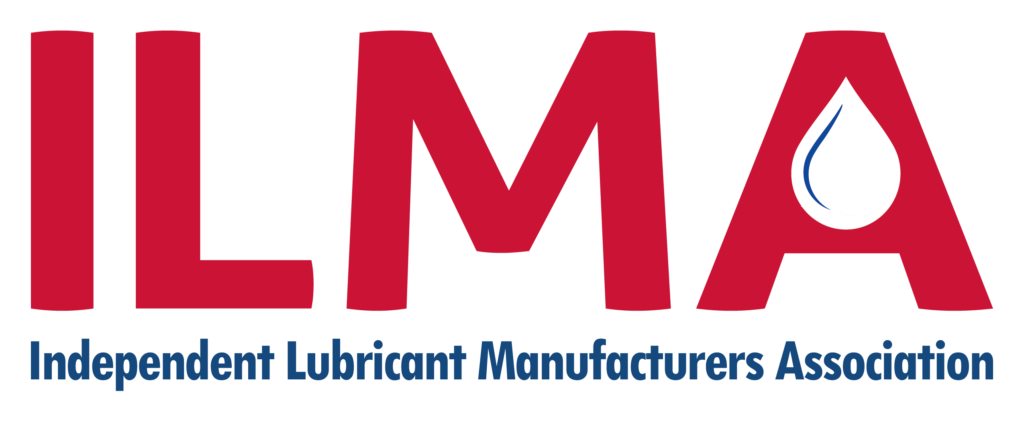 The Independent Lubricant Manufacturers Association (ILMA) is the voice of the North American lubricants industry. Member companies help stimulate $14.4 billion in sales activity and $7.2 million in GDP each year, and produce more than a quarter of the automotive lubricants and three-quarters of the metalworking fluids in North America. Most are still privately owned, and many have been family-owned for generations.
ILMA will be kindly sponsoring a networking coffee on Friday, 2 June.

The Zeller+Gmelin Group is represented internationally in 16 countries. Together with our subsidiaries and many partners, we deliver our high-quality products to more than 80 countries. Whether it is high-quality industrial lubricants, Divinol lubricants and release agents or chemical products, Zeller+Gmelin is the competent partner for the highest demands.
For years, we have been successfully working to reduce our ecological footprint and, since January 2020, have been the first chemical company in Baden-Württemberg to be allowed to call itself a "climate-neutral site". Our research and development departments are continuously working on innovative solutions that relieve the burden on the environment and improve customers' processes.
Zeller+Gmelin will be kindly sponsoring a coffee break on Friday, 2 June.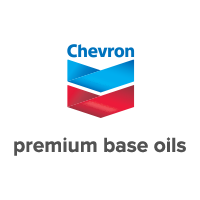 Chevron Base Oils provides a global slate of premium Group II base oils. Our technically substitutable base oils produced at multiple plants are made available from a network of regional supply hubs centrally located near the world's largest lubricant markets. Our base oils are suitable for more than 90% of the worlds formulating needs for automotive and industrial lubricants. We work closely with lubricant manufactures, additive companies, original equipment manufactures and industry groups such as API, SAE, ILSAC and ACEA to advance industry standards that protect engine performance while enabling environmental compliance for new engine designs.
Chevron will be kindly sponsoring lanyards.

As a leading specialty chemicals innovator, Perstorp knows that little things make a powerful difference. Using nature's tiniest building blocks, they can help advance everyday life – making it safer, more convenient and more environmentally sound for billions of people all over the world.
Perstorp will be kindly sponsoring a tabletop.

Chemlube is the exclusive distributor of ADbase, ADNOC's Group III+ base oils into the European Market. ADNOC Group III+ base oils are high-quality base oils that meet the most demanding requirements for high-end motor oil applications. Chemlube distributes ADNOC ADbase to customers through Europe by barge, trucks, flexibags, iso-containers and rail from terminals located in Le Havre, France, Hemiksem Belgium, and Dordrecht, The Netherlands. Available ADbase products include ADbase 2, 3, 4, 6 and 8cst c.St
With very high VI, very low Noack , and excellent cold properties and CCS, ADbase has outstanding technical properties widely recognized in the market. ADbase is designed to meet today's more stringent emission regulations and the technical requirements of modern, low fuel consumption vehicles.
As additional approvals are obtained for ADNOC ADbase Group III+ Base Oils, Chemlube is systematically expanding its customer base. With the support of ADNOC, Chemlube is committed to developing long term supply relationships with European customers of all sizes. Depending upon the needs of particular customers, Chemlube can supply on a spot basis or can enter into longer term supply arrangements.
Chemlube will be kindly sponsoring a tabletop.

Vickers Oils, based in Leeds, UK, since our foundation in 1828, remains a private, independent company now led by the 5th and 6th generation of the family. We enjoy a worldwide reputation as a reliable and innovative supplier of high-performance, speciality industrial lubricants and greases to the marine and textile sectors, particularly over the last 25 years for our award-winning range of Environmentally Acceptable Lubricants (EALs), which we deliver globally.
Committed to running a sustainable (in every sense) business, as the company approaches 200 years in business, we are excited to deliver our dedication to quality, ethics, innovation, and service to set a new standard across the food and beverage industry.
Vickers Oils will kindly be our general sponsor.