In 2010 he was honoured with a UN gold medal for services to futurology by Mikhail Gorbachev. In the accompanying citation President Gorbachev said:
"We are delighted to honour Ray Hammond for his constant commitment to research and for his stunning speculations about the future enlightened by scientific knowledge and an evident concern for humankind."
Ray is also a successful and proven business leader and serial entrepreneur. In 1974 he co-founded the company that today owns and operates the British terrestrial television outlet Channel 5 and publications including The Daily Express, The Daily Star and OK! magazine.
After selling his shareholding advantageously in that company he founded and led International Magazines plc which he later sold to EMAP International in a multi-million pound deal.
Today, Ray is the author of 17 books about the future, a body of work which he began in 1980 and which stands as testament to the long-term accuracy and reliability of his foresight. He is now living in the future he first described three decades ago.
Further information on how to join will be communicated to participants very soon. Once you will be in, you will get to:
Attracting over 250 key industry players from Europe and beyond, the Annual Congress of the European Lubricants Industry offers sponsors a unique opportunity to reach out and communicate with the decision makers in the Lubricants Industry.
A range of tailor-made sponsorship and exhibition packages have been designed specifically for our sponsors to optimize their company's exposure.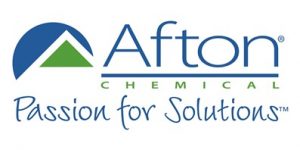 Afton Chemical has been a key player in the fuel and lubricant industry for over 90 years, developing, manufacturing and blending petroleum additives that boost the performance of fuels and lubricating oils; helping fuels burn cleaner and more efficiently, engines run smoother and machines last longer. With global reach and localized knowledge we help our customers achieve their business objectives with passion, integrity and openness – defining the collaborative way that we work, encompassing our people, our technology and our chemistry – as our Passion for Solutions®. For details of how our Passion for Solutions® can help you, please visit the website: www.aftonchemical.com
---

Anton Paar is the world leader in the field of density and concentration measurement, the determination of dissolved CO2, rheology and the material characterization of surfaces. Its customers include the largest petroleum companies in the world, as well as companies in the food, chemical and pharmaceutical industries. Established in 1922 as a one-man locksmith's workshop in Graz, Austria, the company continues to tread new paths and combine high-precision manufacturing with the latest research results. Today highly precise measuring instruments for quality control in the laboratory and production are developed and produced almost exclusively in-house. Approx. 19 % of the annual turnover is invested in Research and Development. Anton Paar is active in more than 110 countries with 21 subsidiaries and 70 distribution partners. More than 2000 employees in a worldwide sales and service network support customers on-site and make sure that Anton Paar's products, support and service live up to their excellent reputation. Since 2003 Anton Paar has been owned by the charitable Santner Foundation. The foundation is exclusively and directly dedicated to charitable and beneficent causes.
---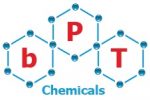 BPT Chemicals is well-known in Lubricant Additive Industry supplying full package of qualified VISCOSITY INDEX IMPROVERS ( BALE form, PELLET form, LIQUID form ) and wide ranges of PPD with hundred tons manufactured & exported monthly. Head quarter is located in UAE. Three big factories are located in UAE, Viet Nam & Brisbane Australia with many representative offices worldwide. Our main markets are USA, South America, Europe ( Ukraine, Spain, German), Middle East (UAE, Saudi Arabia…), Africa ( Nigeria, South Africa,…) Asia (China, India, Singapore,…) and Australia. We have many VII codes with SSI differences according to customer's demand.
For more information click here, or visit BPT Chemicals' website: www.bptchemicals.com
---

Chevron Base Oils, a division of Chevron Corporation, provides a global slate of premium Group II base oils. Our technically substitutable base oils, produced at multiple plants are made available from a network of regional supply hubs centrally located near the world's largest lubricant markets. Our base oils are suitable for more than 90% of the world's formulating needs for automotive and industrial lubricants. We work closely with lubricant manufacturers, additive companies, original equipment manufacturers and industry groups such as API, SAE, ILSAC and ACEA to advance industry standards that protect engine performance while enabling environmental compliance for new engine designs.Chevron Corporation is one of the world's leading integrated energy companies, with subsidiaries that conduct business worldwide. The company's success is driven by the ingenuity and commitment of approximately 62,000 employees who operate across the energy spectrum. Chevron explores for, produces and transports crude oil and natural gas; refines, markets and distributes transportation fuels and other energy products; manufactures and sells petrochemical products; generates power and produces geothermal energy; provides energy efficiency solutions; and develops the energy resources of the future, including biofuels and other renewables. Chevron is based in San Ramon, California. More information about Chevron is available at www.chevron.com.
---

Ergon Headquartered in Jackson, Mississippi, USA, Ergon, Inc., and its subsidiaries focus on petroleum-related enterprises. Family owned since its founding in 1954, Ergon now operates as a sophisticated crude oil processor, transporter and marketer of refined products through two independent, collaborative refineries.Built in Vicksburg, Mississippi, in 1978, Ergon Refining, Inc., remains the largest manufacturer of naphthenic oil in the world. Naphthenic oils are used in numerous applications including transformer oils, compound blending operations,rubber products, chemical processing, printing inks, metalworking fluids,refrigeration oils, hydraulic fracturing oils, paints and greases.In 1997, Ergon – West Virginia, Inc.,acquired the Newell, West Virginia, refinery from Quaker State. Built in 1972,the Newell refinery produces fuels and highly refined paraffinic specialty products, including Group I bright stock and Group II neutral oils. Ergon's refined products are marketed and distributed worldwide via strategically positioned storage terminals, facilitating consistent, secure supply throughout North and South America, Europe, the Middle East, Africa and Asia. Please visit ergoninternational.com to learn more about our full range of specialty oil solutions.
---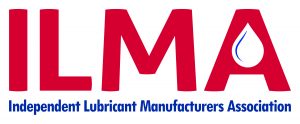 The Independent Lubricant Manufacturers Association (ILMA) was founded in 1948. ILMA's 328 members include independent lubricant companies that produce more than 25% of all lubricants and 80% or more of the metalworking fluids and other specialty industrial lubricants sold in the U.S., and key suppliers of raw materials and services to independent lubricant manufacturers. For more information, visit www.ilma.org.
---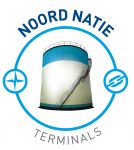 Noord Natie Terminals is a bulk storage terminal in the port of Antwerp – Belgium. Aside from their main activity they also perform drumming, blends, direct transshipments, tank container storage, warehousing,… NNT is still expanding with a surface of 130.000 m2 they have several opportunities to expand their tank storage capacity and/or invest in other related activities. Last but not least, NNT is also in process of deepening their quay walls up to 14 meter depth so they will be able to receive the new generation of chemical tankers. This operation will be finished Q1 2017. For more information, please visit www.noordnatie.be
---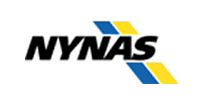 For over 30 years, Nynas has provided naphthenic oils for industrial lubricants. Thanks to the high quality standards of our products and our outstanding customer service, choosy formulators consistently select our products for a wide range of applications. Our product portfolio comprises a broad selection of products with different refining degrees and viscosities. If none of our standard products meets the formulation's requirements, we can develop customised products to ensure our customers get precisely the grade they need. And to make sure our customers get our products when and where they need it, we have a logistics network that spans the globe, delivering the same quality to our customers, no matter where they are.
---
[caption id="attachment_1650" align="alignright" width="146"]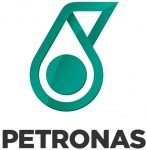 Print[/caption]
Petroliam Nasional Berhad (PETRONAS) is Malaysia's fully integrated oil and gas multinational and ranked among the largest corporation on FORTUNE Global 500. It operates business in the Upstream and Downstream sectors and present in more than 65 countries since first incorporated in 1974. PETRONAS Group III + Base Oil (ETRO) is produced in PETRONAS's Base Oil Plant Refinery in Melaka, Malaysia. ETRO is marketed and distributed globally with distribution hub in Malaysia, China, Brazil and Europe. ETRO is mainly used in top tier lubricants formulation. With high Viscosity Index and low Cold Cranking Simulator index, it is a great choice by many lubricant formulators to produce high quality lubricants and also to enable cost savings. More information about Petronas is available at www.petronas.com.my
---

Pilot Chemical is a privately owned and independent global specialty chemical company providing high quality products and services to the metalworking and lubricant, household and industrial, personal care, oilfield, and emulsion polymerization industries. Proprietary core technologies involve alkylation, sulfonation, sulfation and a number of other specialty operations. Pilot, an industry leader in chemical innovation and safety, owns the most state-of-the-art continuous sulfation process in North America and is the world's largest manufacturer of disulfonates. To learn more, visit www.pilotchemical.com.
---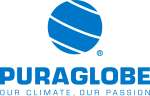 PURAGLOBE owns the worlds most advanced and modern NV-refinery for base oil specialties. It has successfully produced the 1st millionth ton of non-virgin feed stock into Group 2 and 3 base oil products i.e. to be used for lubricating products. PURAGLOBE focuses on sustainable high quality base oil specialties. The use of PURAGLOBE base oil products based on our exclusive UOP Hylube™ technology has already avoided about >1 million tons of CO2 from entering the atmosphere and achieved a CO2 savings rate of greater than 84%. PURAGLOBE aims to address climate change as a combined industrial approach, alongside of global virgin companies, to extend the lifespan of natural oil resources in the future. Today PURAGLOBE base oil technologies are being used in various industrial and automotive applications (e.g. PCMO/HDDO engine oil formulations). For more information, visit www.puralube.com
---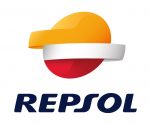 Repsol is an integrated global energy company with vast sector experience. It carries out Upstream and Downstream activities throughout the entire world. At Repsol we believe in innovation as an engine of change to create a new energy model. That is why we are present in areas of high energy potential such as Brazil, Russia and the U.S. Thanks to a steady, consolidated growth strategy, we have developed new and attractive areas of business within the company. We are concerned with achieving people's well-being and the economic growth of society; at Repsol we contribute with talent, effort and enthusiasm to building intelligent and sustainable energy solutions in the long term. And always with processes that respond to the strict controls on safety and respect for the environment. To do so, we have a Strategic Plan with a 2016 horizon, based on:
Increasing growth in the Upstream area
Maximising the return of Downstream
Maintaining financial soundness
Generating competitive returns for our shareholders
Our company vision is a future vision, which upholds our core values: all of us who are part of Repsol feel very identified with them. Our organisational structure allows us to strengthen both the corporate area and that of our main activities.
Our business
At Repsol we carry out activities in Upstream (Exploration and Production of hydrocarbons) and Downstream, which includes Refining -where we are European leaders with products and services that respond to the highest quality and safety processes, Marketing, Liquefied Petroleum Gas, Chemicals and New energy. We are committed to technological innovation as the key to building a more efficient, secure, competitive and sustainable energy model. This commitment is embodied in the Repsol Technology Center: a leading European center where we promote R&D+i with investment of nearly €100 million annually, all under the slogan: let's invent the future. For more information, visit www.repsol.com
---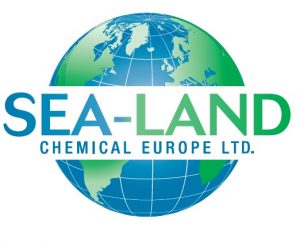 Sea-Land Chemical Europe Ltd is part of the Sea-Land Chemical Group of Companies, headquartered out of Cleveland, Ohio, USA. Sea-Land Chemical Europe has its base in the north west of England, at the heart of the chemical industry in the UK. The company represents and distributes a wide portfolio of specialty chemicals across Europe and into the Middle East. Business partners and suppliers utilize the technical expertise and experience of our sales force to provide a conduit into our key customer markets of:
– Lubricants
– Household, Institutional and Industrial Cleaners
– Paints and Coatings
Sea-Land Chemical Company has a long history over forty years of providing specialty chemicals to a wide industrial customer base across North America. The company approach to providing high quality products utilizing a flexible and responsive network of warehousing facilities, is being replicated in Europe within the new organisation.
---

SK Lubricants Co. Ltd. is the world's leading manufacturer of API Group III base oils ('YUBASE') for use in synthetic lubricant applications, operating Group III base oil plants in Korea, Indonesia and Spain. The company also manufactures a range of API Group II base oils for use in automotive and industrial lubricants. SK Lubricants Co. Ltd owns and operates two lubricant blending plants in Korea and China, producing 'ZIC' lubricants for a wide range of automotive and industrial applications. SK Lubricants Co., Ltd. was founded in 1968 and is headquartered at Jongro Gu, Serin Dong 99, Seoul, South Korea. SK Lubricants Co., Ltd. operates as a subsidiary of SK Innovation Co., Ltd (096770: Korea SE KOSPI Index), which is part of the global SK Group.
---

Zeller+Gmelin, with more than 900 employees is over 150 years old medium-sized and independent enterprise with subsidiary companies in 12 countries. Zeller+Gmelin is a specialist in the production of high-quality products like automotive and industrial lubricants, UV-printing inks and chemical products. The company has many years of experience in research and development. In the field of industrial lubricants Zeller+Gmelin produces and sells high performance lubricants for cutting and chipless metal forming, for wire drawing and for cold extrusion as well as corrosion protection agents and industrial oils. With the successful brand of 'Divinol' Zeller+Gmelin offers top products for the automotive sector, for agriculture as well as release agents for asphalt. It is a firm basic principle of the enterprise to align economic, environmental and health criteria with the development and fabrication of new products. Furthermore, the company has received several times in a row the Supplier Award by Robert Bosch. For more information, visit www.zeller-gmelin.com
---