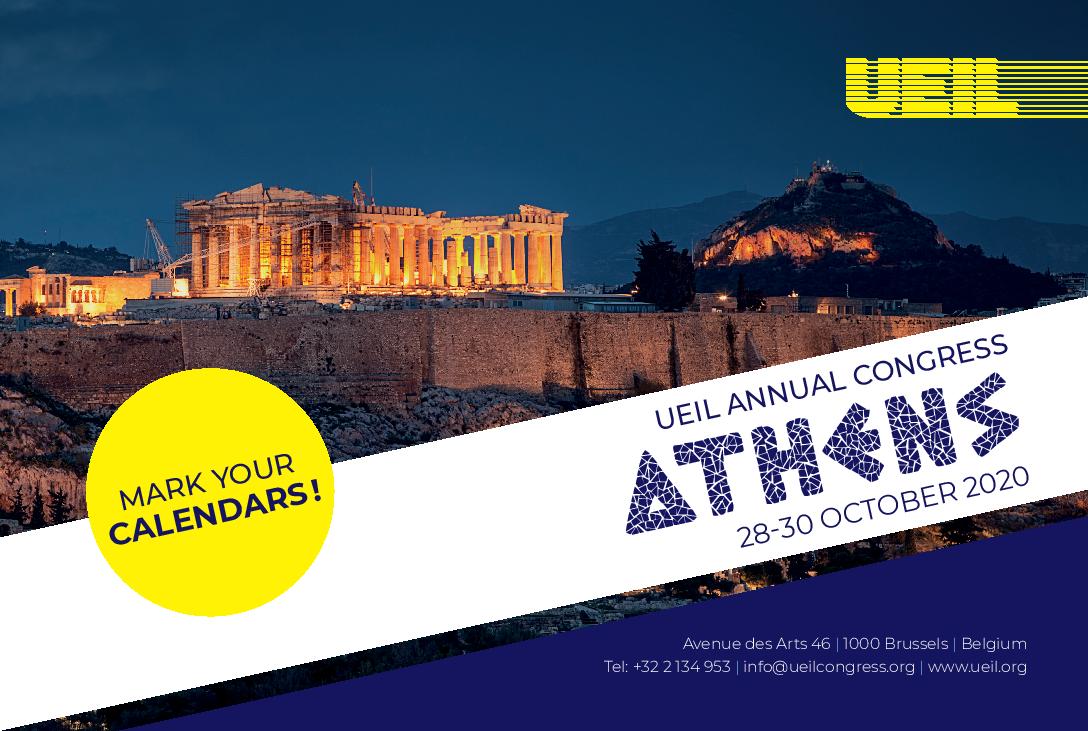 Wednesday 28 – Friday 30 October 2020
Athens, Greece
Divani Caravel Hotel, 2 Vassileos Alexandrou avenue, 16121 Athens, Greece
For the last 56 years, UEIL has held its yearly Annual Congress in October, offering a unique opportunity to players in the European and global Lubricants industry to meet and network, strengthen their relationships, and learn more about the latest developments from a technological, economic, marketing and regulatory perspective.
The +/- 250 Delegates, decision makers in the sector, traditionally come from over 20 countries, including participants from Europe, the US, Asia and Africa, and represent various sectors within the Lubricants industry, and in particular:
Base oil and lubricants producers
Additive companies
Technology services companies
Lubricants blenders
Regulators
All the information that you need to plan your trip is available on this website!
Congress Location
2 Vassileos Alexandrou avenue,
16121 Athens, Greece
How to get there
Athens International Airport is 33 km from the hotel and easily accessible, with direct trains from Evangelismos station on metro M3.
The trip takes about 50 minutes.
By car estimate aproximately 28 minutes without traffic. Toll roads are included.
A full map indicating the location of the hotel is available here.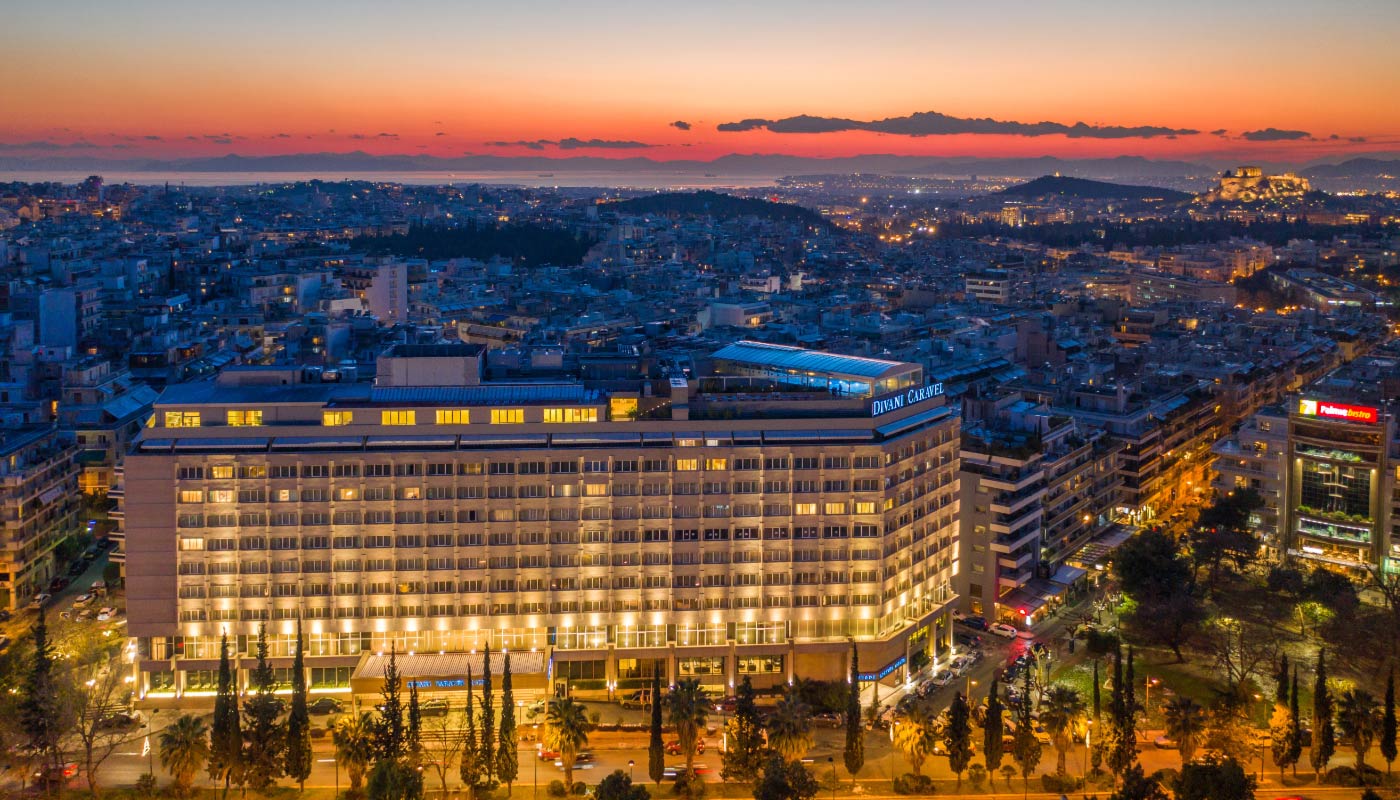 Fees and Registration
Registration will open in Spring 2020
Programme
Download our programme here:
UEIL 2020 Congress – Programme
Speakers
---

MODERATORS
Thursday 29th October 2020
Adrianne Philippou, Lube Media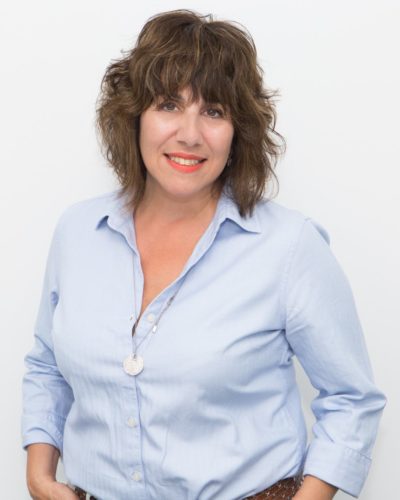 Andrianne Philippou is Editor of Lube Media, the official journal of UEIL and the sector's first sustainably-produced publication boasting a readership of over 25,000 in over 100 countries worldwide.
Lube is the only global-reach magazine dedicated specifically to the needs of the lubricants industry containing technical articles, market information, company news and personal interviews with sector leaders.
Prior to joining Lube magazine in 2018, Andrianne has a background in journalism and public relations, starting her career with the BBC before progressing into international journalism, news and current affairs including more latterly, director of her own public affair agency.
Ian Field, ATC Europe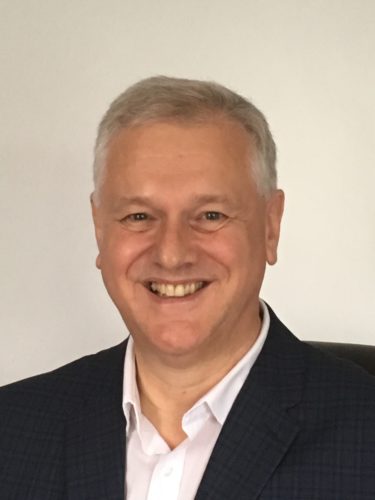 Ian Field studied chemistry at Oxford University, gaining an MA and D.Phil. After a career at Exxon Chemical (Paramins) and Infineum totalling 35 years, Ian is now using his experience to provide expertise in lubricant and fuel additives and knowledge about the additive industry in general. He has started Ian Field Consulting Limited to provide consultancy services to the lubricant and fuels industries, the motor industry and the lubricant testing industry. He is also currently the Secretary General of ATC (European lubricant additive suppliers' technical association).
Ian is well known in the European Lubricants industry. He has been active in ATC for several years. He has been the Infineum representative on the ATC main committee and in the RSG group.   From June 2012 until October 2014 he was the chairman of ATC. He has been involved in the tri-partite AAA forum developing new ACEA specifications, and has led the ATC team in these discussions. He has also been an ATC representative on the CEC Management Board and vice-chairman of the Management Board.
---
OPENING SESSION
Valentina Serra-Holm, UEIL President
BIOGRAPHY: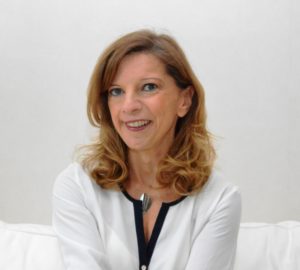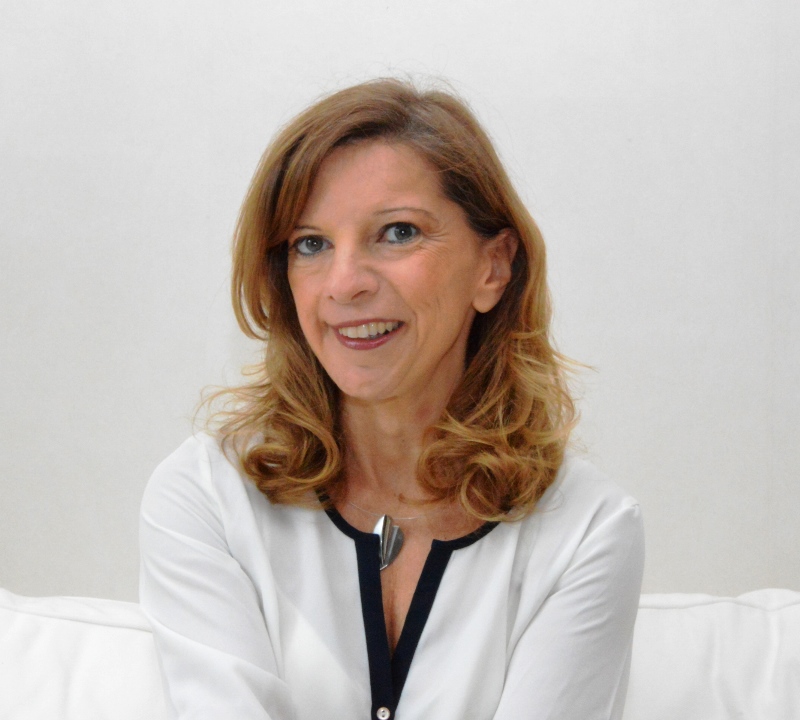 Valentina Serra-Holm was elected President of the Union of European Lubricants Industry (UEIL) in October 2016. She was the first woman to be elected to the board of UEIL and the first woman to hold the title of UEIL President.
Valentina earned a PhD in Chemical Reaction Engineering from Abo Akademi University in Finland and a PhD in Chemical Plants from Polytechnic of Turin. From 1996 to 2001 she worked as Senior Researcher at Abo Akademi.  During her academic career, she has published more than 40 scientific papers in the field of industrial catalysis and is co-assignee of a world patent for manufacturing of polyols.
In 2001, Valentina joined Nynas AB, where she held several technical and marketing positions. Valentina is currently Global Marketing and Technology Director. The department she leads is divided into three departments, Marketing, Research and Technical Development and Market Support. The department consists of approximately 40 people, half of which is based in Sweden, while the rest is based in Europe, Asia and America. As the Global Marketing and Technology Director, she is in charge of the marketing and technical operations of the Naphthenic business on a global scale and is responsible for the long-term business market plan and strategic directions.
---
SESSION 1: HOW IS INNOVATION SUPPORTING SUSTAINABILITY?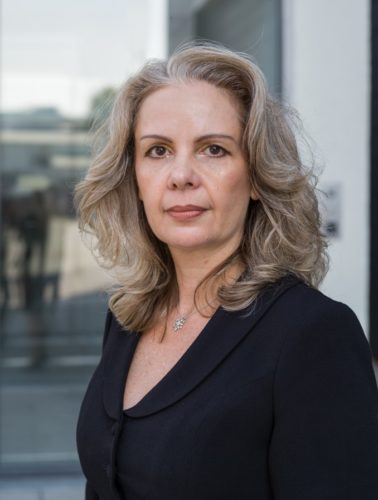 Dr. Christine Fuchs, Fuchs Petrolub SE
I am 48 years old and after my PhD study in Chemistry I started my activities in the chemical industry. Meantime I have over 20 years of experience in lubricants business in terms of development and various management responsibilities at different levels. Since 2011 I am working for Fuchs Petrolub SE as Vice President Global R&D being in charge of the research and development of the Fuchs Group.
---
SESSION 2: NEW FRONTIERS OF BIO-BASED MATERIALS
Milind Phadke, Kline
Biography to follow shortly.
---
Peter Hawighorst, ISCC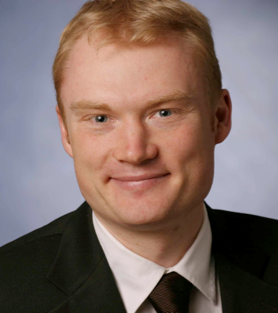 Dr. Peter Hawighorst is a program manager at ISCC System GmbH. He studied agricultural sciences at the University of Bonn and did his PhD studies in forest sciences at the University of Goettingen. Before joining ISCC, he worked as a scientific coordinater at the Buesgen-Institut, University of Goettingen. At ISCC his work is focusing on sustainability certification and traceability along complex supply chains. Peter was part of the team developing the ISCC PLUS scheme and its approach for sustainability certification of bio-based and circular feedstocks and products.
---
Trevor Gauntlett, Trevor Gauntlett Consulting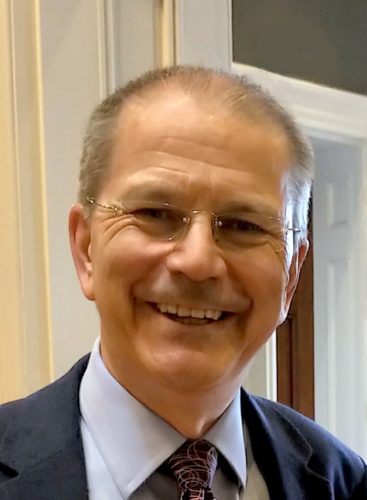 Trevor Gauntlett is a chemist by training, who consults on both sides of the interface between chemical companies and their customers in the Lubricants industry. He writes on Lubricants industry affairs, such as supply chain activities, new additives and base fluids.
After a PhD studying Fischer-Tropsch (GTL) catalysts and post-doctoral studies of metallocene Ziegler-Natta catalysts (mPAO), Trevor spent a short period in the chemicals industry, before managing technical service and product development support in lubricants, fuels and both lubricants and fuels additives.
Trevor managed the master ISO9000 (at that time) documentation for the whole of Shell's global lubricants activities, transforming the manual from a monthly paper document to an on-line system and leading activities to ensure compliance with ISO9001 and align with ISO/TS 16949.
For 18 years Trevor set the specifications for all additives (packages and single chemicals) and API Group IV and Group V base fluids purchased by Shell for use in lubricants. Alongside this, he managed Shell's Regulatory Chemistry (Component HSE) team for Lubricants, which utilised knowledge of the chemicals used in additives or their manufacture in order to minimise reputational risk, confirm customer compliance and enhance staff health and safety.
As the Technology representative on Shell's global procurement team (annual spend over US$1 billion), Trevor led projects in product line simplification and supply security, while also helping to develop procurement strategy. Trevor managed the integration of the Shell Metalworking formulary into that of the global Lubricants business and was part of the divestment team in 2010-11, dealing with Houghton International during negotiations and handing over the formulary data as the deal closed.
---
SESSION 5: REGULATORY CHALLENGES
Stefan Baumgartel , VSI Schmierstoffe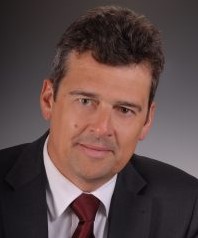 Dr. Stephan Baumgärtel is the Managing director of VSI Schmierstoffe, the association of German automotive and industrial lubricant manufacturers. He has previously served as Group leader for Industrial Lubricants at VSI, focusing on H&S questions as well as on classification & risk assessment. Prior to VSI, Dr. Baumgärtel held various research positions metalworking and industrial oil development at Mobil Oil Hamburg/Germany (ExxonMobil since 2000). He has earned a PHD in chemistry at the University of Frankfurt.
---
SESSION 6: LUBRICANTS COUNTERFEITING: A THREAT TO INDUSTRY GROWTH AND REPUTATION
Patrick Vernon, ATIEL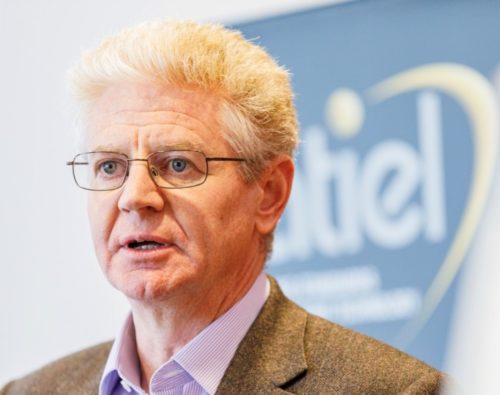 Patrick is the Technical Manager for the Europe/Africa/Middle East Zone of ExxonMobil Lubricants Technology, supporting the Fuels and Lubricants business.
He joined ExxonMobil in 1991, and has had various assignments in UK, Belgium and USA, spanning the different functions of Research & Development, Product Line Management, Marketing, Corporate Planning and Sales, as well as having led several global business and systems projects.
Yanos Michopoulos, Authentix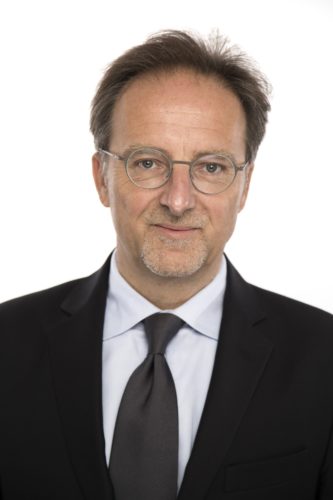 Yanos is the Global Key Account Manager for Oil & Gas of Authentix, a US-based, PE-backed, nanotechnology firm that offers authentication products and services to Governments and private companies www.authentix.com.  Specifically, in the O & G sector, Authentix has developed and implemented several authentication programmes for major O& G companies around the world across various types of products, from crude to fuels to lubricants and LPG.
Yanos has 29 years of senior business experience in various Energy related sectors, including Fuels, Lubricants, Renewables, Infrastructure, Shipping and Technology. He has managed large P&Ls (> 1 bl €), complex KPIs and has been a member of regional and global leadership teams (top 1%) of large Energy corporates (Shell, Vestas). He has extensive experience in strategy development, value creation, change management, introduction of new products and services, new market entries etc. He has led, mentored and coached large and diverse teams, operating across different functions and distributed in various locations, countries and cultures.
Yanos (PhD from Durham, UK) is also the non-executive Chairman of the BoD of DESFA, the recently privatised Gas TSO in Greece www.desfa.gr and the Founder and Managing Director of Epiphany Enterprises, a Leadership development and coaching firm www.epiphany.enterprises
---
SESSION 7: THE LUBRICANT INDUSTRY'S SUSTAINABILITY JOURNEY
Holly Alfano, ILMA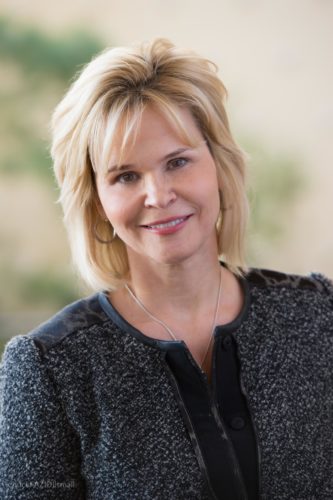 Holly Alfano joined the Independent Lubricant Manufacturers Association (ILMA) as CEO in 2015, bringing over 25 years of experience working with associations representing the petroleum industry. Before coming to ILMA, she served as vice president of government affairs for NATSO, an association representing truck stops and travel plazas. Prior to that, she was vice president of the Petroleum Marketers Association of America (PMAA), which represents fuel retailers and wholesale distributors of petroleum. Alfano came to PMAA from one of its state associations, the Louisiana Oil Marketers and Convenience Store Association, where she served as executive director.
Alfano has extensive experience dealing with regulatory agencies and Congress on a wide range of environmental, transportation and workplace issues.
---
Tourism & Partner Days
More information to follow shortly. 
Gala Dinner
UEIL 2020 Gala Dinner will be organised at Dionysos Zonars restaurant.
The restaurant justly deserves its boast of the best view in Athens, offering panoramic views to the Acropolis and the Odeon of Herodes Atticus.
As of April 2020, you will be able to book your Gala Dinner ticket in the "Registration" tab.
We look forward to seeing you there!
Hotel and Accomodation
More information on special rates to follow shortly. 
Minutes away and mainly walking distance from all major sightseeing points and museums, Divani Caravel Hotel is the ideal place from where to start exploring the amazing city of Athens.
Divani Caravel Hotel
2 Vassileos Alexandrou avenue,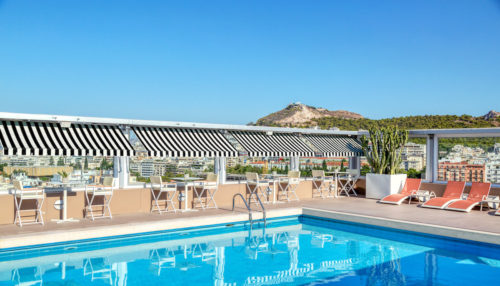 16121 Athens, Greece
Tel: +30 210 72 07 000

HOTEL FACILITIES & SERVICES
• "The Peak" Health Club & SPA
• Indoor/outdoor swimming Pool
• 3 Restaurants
• 24 hour Room Service
• Laundry & Dry cleaning services
• Business Centre
• Private Parking available / Valet Service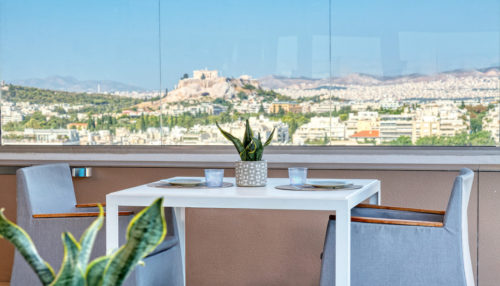 • Secretarial Services available
• Limousine, car rental service
• News agency
• Shuttle bus to the city centre
• ATM machine in Hotel Lobby
• LCD TV information board
ROOM FACILITIES
• Complimentary access to our
Fitness Center
• Pillow Menu
• Air conditioning
• Hair dryers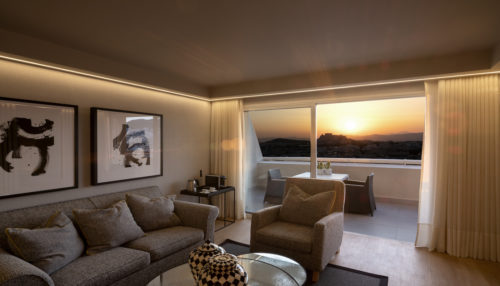 • Voice Mail
• Electronic key card locks
• Mini Bar
• Safety Deposit Box
• Satellite & Cable TV
• Soundproof Windows
• Second telephone line available in all
rooms
• Second telephone set (in Executive
Rooms & Suites)
• Stereo Music System (in Executive
Rooms & Suites)
• Ironing facilities (in Executive Rooms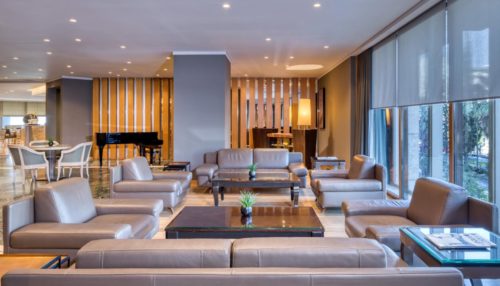 & Suites)
• Coffee & Tea making facilities (in
Superior Rooms, Family Rooms,
Executive Rooms and Suites)
• In room Espresso Machine (Family
Rooms, Executive
• Wireless and wired internet
Sponsorship
Looking for opportunities to increase your visibility in the lubricants industry?
Check out our sponsorship opportunities !
Download our Sponsorship Brochure!
Should you be interested by our offers, please do not hesitate to contact us! (Carole Rey-Pouliquen – info@ueilcongress.org)
---
UEIL would like to thank all the sponsors that have already offered their precious support for UEIL 2020 Congress!

ABN Resource is a global executive search firm, sourcing top talent for lubricants, additive and base oil companies. We are able to source in industry and out of industry people with our unique candidate assessment platform, which has delivered a 97% vacancy fill rate in the last 2 years. Our award-winning work is guided by our 4 key values: Service, Trust, Perseverance and Delivery to make our vision to "deliver growth through high performing and happy people that make a safer & more sustainable world" a reality.
---

BRB
BRB International is a global producer of Lube oil Additives, & Chemicals powered by PETRONAS Chemicals Group Berhad (PCG). For over 35 years, we have been active in the automotive, industrial and off shore industry. With our own brands Petrolad® and Viscotech® we deliver a full range of innovative and tail-made solutions.
BRB International has 15 locations worldwide from which we can supply our markets and meet their customers' needs. BRB's strength lies in the commitment of its 300 employees, putting the customer first and being flexible in both service and product solutions.
Our focus on R&D, technical field support, customized products and problem solving mentality gives us a unique position in the market. Therefore, we are able to service smaller and middle size customers as well as larger multinationals worldwide.
---

CHEVRON BASE OILS
Chevron Base Oils, a division of Chevron Corporation, provides a global slate of premium Group II base oils. Our technically substitutable base oils, produced at multiple plants are made available from a network of regional supply hubs centrally located near the world's largest lubricant markets. Our base oils are suitable for more than 90% of the world's formulating needs for automotive and industrial lubricants. We work closely with lubricant manufacturers, additive companies, original equipment manufacturers and industry groups such as API, SAE, ILSAC and ACEA to advance industry standards that protect engine performance while enabling environmental compliance for new engine designs.
Chevron Corporation is one of the world's leading integrated energy companies, with subsidiaries that conduct business worldwide. The company's success is driven by the ingenuity and commitment of approximately 62,000 employees who operate across the energy spectrum. Chevron explores for, produces and transports crude oil and natural gas; refines, markets and distributes transportation fuels and other energy products; manufactures and sells petrochemical products; generates power and produces geothermal energy; provides energy efficiency solutions; and develops the energy resources of the future, including biofuels and other renewables. Chevron is based in San Ramon, California.
More information about Chevron is available at www.chevron.com.
---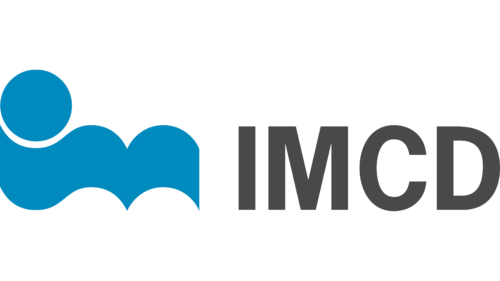 IMCD is a leading international company in sales, marketing and distribution of speciality chemicals and food ingredients. Our technical sales force offers solutions for customers' problems utilising our wide product portfolio.
Through our people, their expertise and the creation of open and lasting partnerships, IMCD is able to analyse market trends and proactively offers new solutions. With over 2,800 high-calibre professionals and sales activities in more than 45 countries in EMEA, Asia-Pacific and Americas, IMCD offers a unique combination of local understanding backed up by an impressive international infrastructure.
IMCD Lubricants & Fuels offers a comprehensive and complementary portfolio from our world-class principals that covers the full range of applications for our customers' formulations:
Automotive (Engine Oils, Driveline Fluids)
Industrial (Hydraulic Fluids, Industrial Gear Oils, Greases, Metalworking Fluids, etc.)
Fuel & Refinery
Our dedicated technical sales experts for Lubricants and Fuels will support you in the formulation and development of your oils, greases and fuels. We propose unique tailor-made solutions which meet the latest market trends, providing you with an innovative fluid. Finding new ways to optimise formulations is just one of our many in-house skills.
IMCD: Value through expertise.
---


PILOT CHEMICAL
Pilot Chemical is a privately owned and independent global specialty chemical company providing high quality products and services to the metalworking and lubricant, household and industrial, personal care, oilfield, and emulsion polymerization industries.
Proprietary core technologies involve alkylation, sulfonation, sulfation and a number of other specialty operations. Pilot, an industry leader in chemical innovation and safety, owns the most state-of-the-art continuous sulfation process in North America and is the world's largest manufacturer of disulfonates.
To learn more, visit www.pilotchemical.com.
---
Our Partners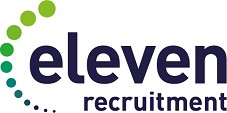 Eleven Recruitment has been successfully building the careers of people within the lubricant, additives and speciality chemicals sector since 1999.
We have a strong track record of sourcing talent with the specialist knowledge and experience required by major oil companies, lubricant producers, additives manufacturers, independent blenders and resellers across the UK and Europe. ​
We find roles for people covering research and development, manufacturing, formulation, sales and marketing, and health and safety.​ Eleven is a member of UKLA, the UK Lubricants Association, and works closely with them to promote careers in the industry and help attract a new generation of tribology professionals.
---
Lubesngreases

 LNG Publishing has been covering the global lubricants industry for more than 23 years. Lubes'n'Greases publications and products deliver hard news, features and informed opinions covering automotive and industrial lubricants, metalworking fluids, greases, base stocks, additives, biodegradable and synthetic products, packaging, and testing, as well as the companies, people, prices, issues and trends affecting the industry. For more information about LNG's products visit www.LubesnGreases.com.
---
OilDoc

OilDoc is one of the worldwide leading providers of seminars, in-house training programs, online-training and consulting regarding efficient applications of lubricants, wear & oil condition monitoring, tribology and lubricant analyses.
With the bi-annually held OilDoc Conference and Exhibition, which took place for the first time in February 2011, the company provides a trend-setting platform to deal with topics like lubrication, maintenance and tribology. Providing expert assessments and an individual troubleshooting service is, of course, also part of the OilDoc portfolio.
---